Best locations worldwide for cheap dental implants
Since dental implants fall into the cosmetic procedures category the majority of insurance companies don't cover the expenses. Also, in comparison to teeth whitening dental implants are one of the most expensive procedures. This is why many people from Europe and North America fly to Turkey, Hungary, Poland, and Mexico. Even with all the hidden costs combined for transportation, accommodation, and food expenses, dental tourists save up to 70% without sacrificing the quality of dental implants. With cheap dental implants, you can achieve the smile of your dreams not only for an affordable price but with lifelong guarantee results.

Tens and hundreds of thousands of people are considering traveling abroad for all kinds of dental treatments. These include not only dental implants, but also veneers, crowns, and small procedures. It is understandable why people have prejudice towards dental clinic hygiene and expertise level in foreign countries. We assume that developing countries have lower quality standards and are unsafe.

This is why Dental Guide Turkey has prepared this guide to the best locations for cheap (yet high quality) dental implants. This guide will help you make a more informed decision about the best destination for your needs. In addition, we listed all the considerations and precautions you need to be aware of.
How do some countries offer cheap dental implants?
Cost is a combination of different components that sum up to the total price tag. In the USA, Canada, and Europe, dental clinics face high rents, governmental taxes, high salaries, and low dollar purchasing power. Developing countries have the luxury to keep prices low due to the opposite situations. In the United Kingdom, the dentist's annual salary is approximately 28-100K British pounds. In Turkey, dentists earn a third of it. 

Also, with the growing popularity of dental tourists, the competition in the market is continuously increasing. This forces hospitals to lower prices for their services and increase the quality of technology and equipment at the same time. On top of that, many dental clinics in Turkey and Hungary, for example, have their in-house labs. Therefore they offer all-in-one-place solutions for all possible dental procedures and treatments.

Which dental treatments justify additional travel expenses?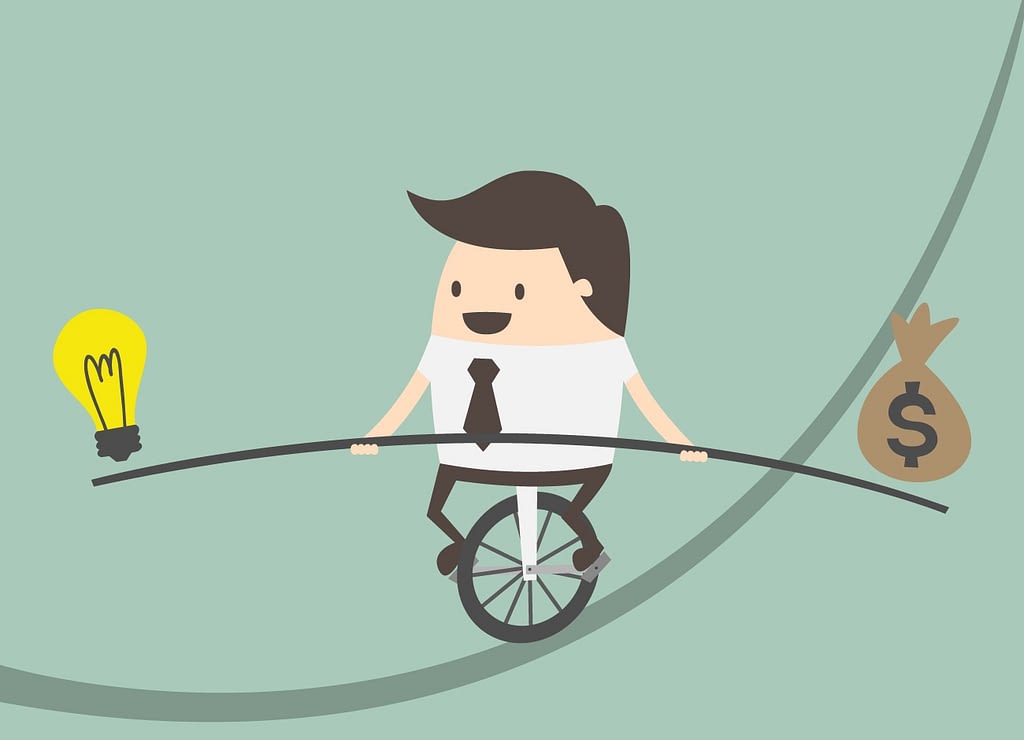 The most popular dental treatments are crowns, dental implants, veneers. Those are the treatments where international patients stand to save the most. The more expensive are the treatments the more money you save. This makes Hungary, Mexico, Turkey, or Poland reasonable locations for dental tourism.

Besides, additional treatments you need before procedures are as affordable in comparison to your local dentists' price lists. For example, if you need to extract or clean a tooth, do the x-ray, whiten teeth – all the smallest procedures can be done for ⅓ of the price.

Indeed, when calculating a total price for 4 implants, for example, many factors determine the price. Sometimes patients need preparatory treatments in case of the presence of some jawline defects. The implant is drilled into a bone, so it requires a sturdy foundation. Usually, the presence of defects increases the total price by 15-20% depending on your conditions.

Dental implants usually require two trips. Even with two times travel expenses, if your local dentists are charging $10000 Euros or British pounds after you pay for additional expenses and procedures, you still can significantly save money.

What is the process for cheap dental implants? 
International dental tourists have two options. Either you contact a dental clinic directly or book procedures through experienced medical tourism agencies. Some dental clinics offer partnerships with hotels near the clinic and take care of transportation for every appointment.

Another way is to book through a company that takes care of your safety and takes the burden from your shoulders. Usually, involving a middle man means extra expenses. However, at Dental Guide Turkey we don't charge an extra fee if you book a dental clinic in Turkey through us. We provide consultation assistance under partnership agreements with the clinics. You only make a payment in the hospital where you've received care.

Either you choose to directly contact the dental clinic or book via travel agency the process is similar. It is just some of the steps that have to be done by you without help from experienced agents.

This is how at Dental Guide Turkey the process looks like:
Step 1. Specify your issue and submit a request.
Step 2. Our medical experts study your request and contact you.
Step 3. Our medical experts choose the best medical facility for your treatment.
Step 4. You approve the treatment program and our experts assist you to arrange your medical trip.
Step 5. Our experts will stay in touch with you 24/7 during your treatment.
Step 6. Dental Guide Turkey follows all of your treatments processes and keep in touch with you until you return home safely.

Contacting dental clinics directly process:
Step 1. Research dental clinics in different destinations.
Step 2. Contact dental clinics and send them your X-rays.
Step 3. Book flights & accommodation.
Step 4. Personally follow-up communication with the dental clinic's customer support.

How long the process takes from the first point of interaction to the final smile of your dreams?
Dental implants usually require two visits to complete the treatment. (There is also an option to do it one day. However, it requires a consultation with a specialist.) Since it is needed to ensure that these titanium screws are strongly implanted in the jaw bone. The usual period of integration between the implants and the jaw bone takes 3 months.

However, in the case of sinus lifting or bone grafting the healing process extends to a period of 6 months. This is for ensuring your dental implants are strong in the jaw bone and are ready to support the implant ensuring the long term success of your implant treatment.

Several medical conditions might prevent you from getting dental implants abroad. Here are some of those conditions:
Heavy smoking. Dentists request patients to stop smoking before and after implant surgery. Smoking stops implants to heal better.
Fragile bone. Older patients experience bone loss after wearing full mouth dentures for a long time. In those cases, any bone grafting puts patients at health risk.
Systemic diseases. Liver and kidney diseases, HIV/AIDS, ongoing cancer treatments, alcoholism, and uncontrolled diabetes.
Physiological diseases. Schizophrenia, paranoia, and neurosis.
Checklist
Complications occur whichever country the dentist is from. You can protect yourself by asking the right questions and getting more information as possible. This way you will feel safe to know about adequate guarantees and dentists' expertise level. Customer support is another factor to make the process easy for you. And that you will return home safely.

We've prepared our checklist for you to help you with your cheap dental implants. Hence, sometimes it is hard to find the right questions because of lack of experience:
Is the dentist registered with whatever the organization is called that provide accreditations in the country?
Is the clinic ISO9001 certified?
Does the dentist speak a level of English that you feel comfortable with?
What degree of aftercare will be provided by the clinic, and what will you need to arrange yourself?
What guarantees are offered on the work you are planning to have?
Is it a good location?
Do they have certified dentists?
Is the price any good?
What's the quality of their work?
If the office is clean and follows ADA and FDA protocols
If they offer any type of guarantee on their work
What are the potential risks and how dental clinics minimize possible risks?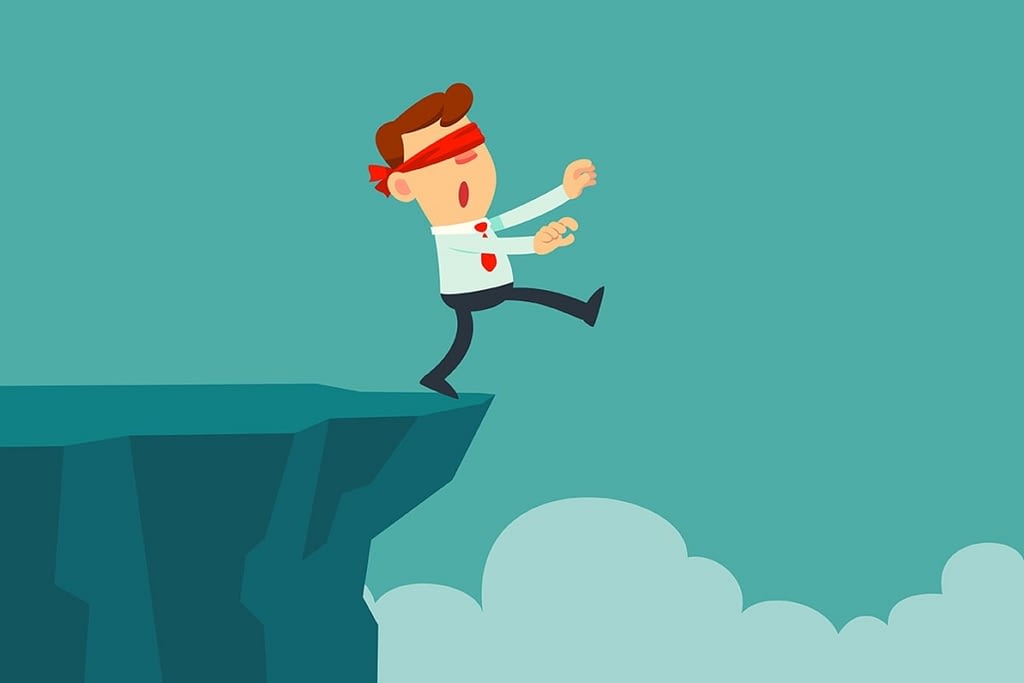 All implants are not humans. They come in standard shapes and sizes. Standard doesn't always work with every dental patient because of differences in lifestyle, state of health, and special clinical cases. This even applies to cases of installing the same implants, by the same specialist who uses the same technique and implant brand. It is hard to say with 100% certainty that two people will have a similar healing process and how long the dental implant is going to last.

Moreover, it is because some patients take aftercare seriously and follow the dentists' recommendation. Including regular check-ups of oral hygiene every 6 months.

Reputable clinics have transparent guarantees showing you all the terms and conditions written in big letters and stated clearly. Clinics have to offer a guarantee from 10 years to lifetime. Well-know clinics guarantee that as a medical tourism provider is carried out to the highest possible standard.

Some clinics have agreements with local dental clinics in Europe, the United States, and Canada in cases of emergency. Other clinics offer to cover additional travel expenses if a new urgent appointment is required. Also, in case of any failure of the laboratory or dental implant some clinics cover all necessary dental and additional laboratory costs to solve the problem. Some agree to return 110% of the money to you or redo it for free.

However, well-known dental clinics in all popular dental tourism destinations see thousands of customers each year. Statistically only a very small fraction return for emergency treatments.

It is important to talk with a travel agency or dental clinic in a foreign country and learn not only price lists and dentists experience levels. Furthermore, ask how they cover potential risks and additional expenses in case of failure.

What are the best destinations for cheap dental implants?
The best destination is always subjective. It depends on where you live and where you would like to travel. For example, if Hungary or Turkey have been sitting in your bucket list for a while why not mix business with pleasure.

Note that no clinic can give you an exact amount before you travel and see a dentist. All prices they state to you are estimates. Nevertheless, you need those estimated amounts to compare and decide on the final destination.

The majority of dental clinics have price lists on their website for all possible dental procedures. In addition, we highly advise to contact the clinic and get more information as you'll see some clinics being more open about prices than others.

Mexico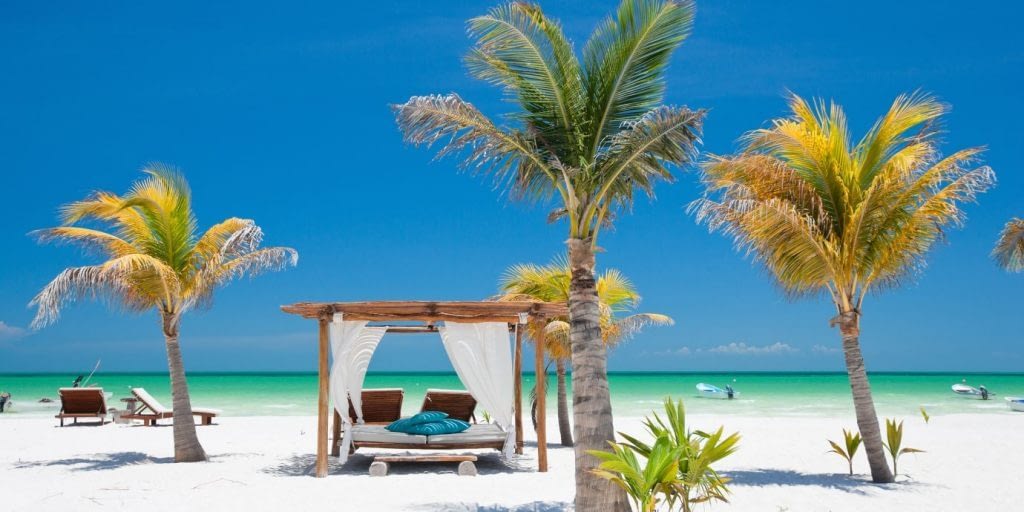 Mexico is the most popular destination for patients from the USA and Canada. Especially those who live next to the Mexican border the country is the most convenient location. It minimized the cost for additional travel expenses as well as follow up appointments.

Note that you need to visit Mexico at least two times, so the majority of the best dental clinics in Mexico are located close to the border: Los Algodones, Tijuana, Juarez, and Nogales.

Mexico is famous for its resort destinations. So, you can use the money saved from cheap dental implants for your vacation money and enjoy long, scenic beaches. You can stay in the 5-star hotels and enjoy the sun after dental appointments.
Smile Builders
Diagnostics:
Comprehensive oral exam
$40
Full mouth set of X-Rays
$46
Intraoral Periapical X-Rays
$12 each
Specialist Consultation
$50
Tooth Crown & Veneers:
Porcelain Crown
$550
Zirconia Crown
$595
PFM Crown
$395
Porcelain Veneer
$550
Re-Cement Crown
$50
Dental Implants:
Titanium Dental Implant
$899
Zirconia Dental Implant
$1,600
Implant Abutment
$399
Crown Over Implant
$450
All on 4 Dental Implants (per arch)
$8,250
Sinus Lift (per side)
$1,500
Bone Graft (Per tooth)
$449
Dentures:
Removable Denture (upper or lower)
$595
Snap-on Denture (upper or lower)
$899
Acrylic Metal Base Fixed Denture (upper or lower)
$3,499
Metal/Porcelain Fixed Denture (upper or lower)
$4,499
Partial Denture (Resin)
$395
Hungary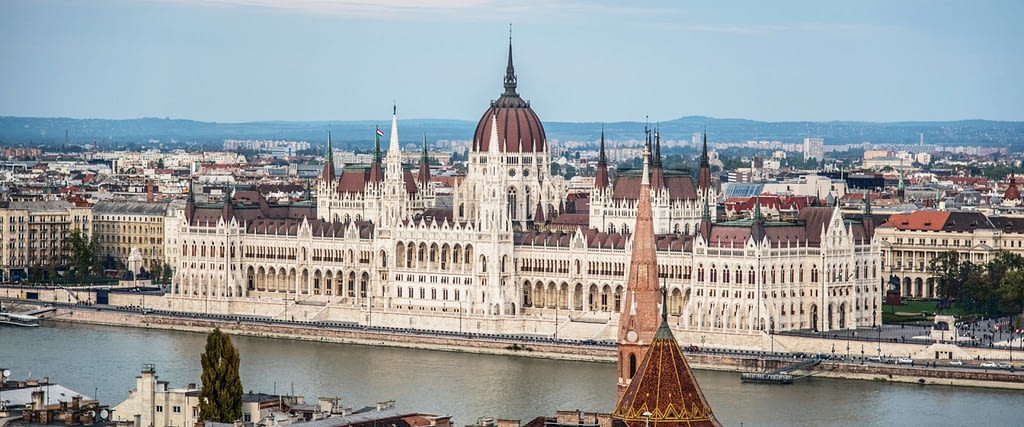 Only a couple of hours away on a plane Hungary is of the best destinations for dental tourism. With a 98% success rate and European governmental regulations, Hungary offers its dental services for a fraction of the price without sacrificing on quality. When it comes to cheap dental implants they offer, the same level of quality still applies.

And since the world's best dental universities are located in Hungary, the education level and experience of specialist is top level.

Moreover, Hungary is famous for its historical tourist sites as well as delicious cuisine. Its capital Budapest attracts tourists with architectural landmarks, medieval castles, and grand neoclassical buildings. It is a beautiful city you can enjoy in between your dental appointments. 
Helvetic Clinic
Veneers:
Direct veneer
€235.00
E-Max Veneer
€550.00
Implants (abutments & healing caps included):
Megagen Implant Price
€680.00
Astratech Implant Price
€990.00
Straumann Roxolid SLActive Implant
€1,240.00
Dentures:
Denture rebase
€85.00
Denture upper or lower
€500.00
Locators
€495.00
Metal Base / upper or lower
€600.00
Temporary denture
€365.00
Sinus:
Bone augmentation
€900.00
Sinus Closing
€150.00
Sinus Lift (maximum per quadrant)
€900.00
Anesthesia:
General Anesthesia
€1,500.00
Local Anesthesia
€0.00
Turkey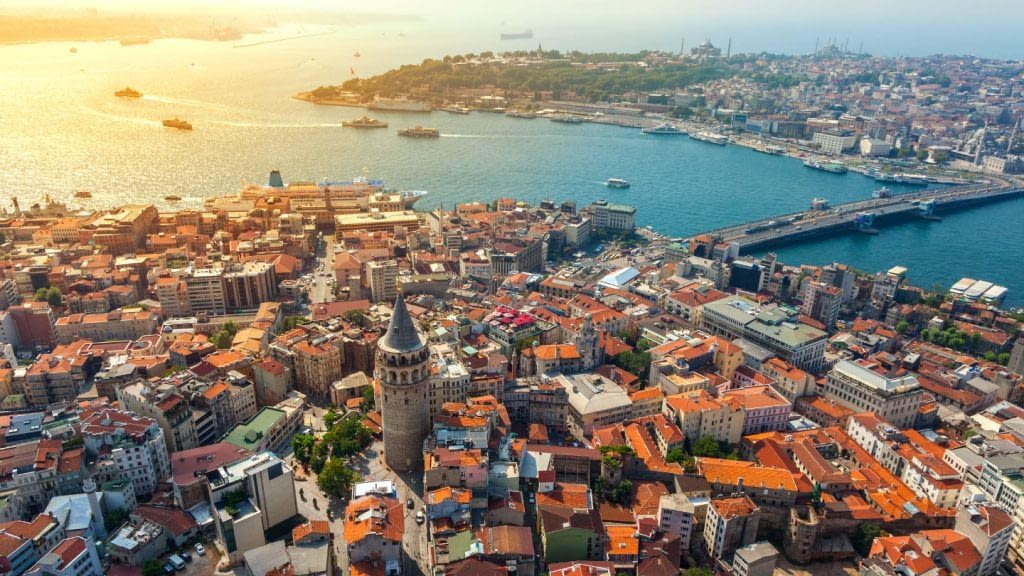 Turkey is a home for world-class dental clinics with the most modern technologies and experienced dentists. On top of that, since Turkey's GDP highly depends on the tourism industry. Turkey has the world's best 5-star hotels with superior customer care.

The best dental clinics are spread across the country in modern cities such as Antalya, Istanbul, Ankara, and Izmir. And are highly regulated by both government and market competition. Therefore, quality standards in Turkey are high. Many clinics are all-in-one facilities where they make everything from x-rays, crown, and veneers in-house, as well as implantation.

Turkey has always been good at the service and tourism sectors. So you often see dental clinics taking care of their customers from organizing airport pickups, accommodation and booking excursions around the city.

Prices in Turkey vary depending on many factors such as implant manufacturers, clinics' prestige, guarantees offered, and equipment. Nevertheless, even the most expensive dental clinic in Turkey is at least 50% cheaper than in Europe or Canada.

For example, here are 3 top clinics in Turkey and this is how their price lists look like:
Dental Center Turkey
Alpha bio dental implant + Abutment
$555.00
Nobel dental implant + Abutment
$720.00
Straumann dental implant + Abutment
$840.00
Bone Crafting
$115 – 595
Sinus Lifting
$270.00
Panoramic central clinic
Implant Hiossen (USA-GERMAN)
$450.00
Implant NTA (Swiss)
$450.00
Implant Medentica (German, Straumann)
$550.00
Implant Astra Tech (Swedish)
$600.00
Implant Nobel (German)
$650.00
Abutment
$100.00
Close sinus lifting (bone graft, membrane)
$200.00
Open sinus lifting (bone graft, membrane)
$500.00
Bone graft 1,2 cc + membrane
$250.00
Premium dental Turkey
Mode dental implant + Abutment
$555.00
Nobel Biocare dental implant + Abutment
$719.00
Straumann dental implant + Abutment
$839.00
All in 4 Nobel Biocare dental implants + Temporary denture
$3,242.00
Sinus crafting
$179.00
Bone grafting
$75.00
Poland
Poland is a part of the European Union with a weaker economy. This means that dentists have to have European recognized accreditation but also can offer cheaper prices due to lower euro buying power. As a result, thousands of people benefited from this phenomenon and had their dental treatments in Poland.

Similarly to Mexico, Turkey, and Hungary dental clinics in Poland make sure that you bear minimum risks and offer airport pickups, accommodation, or guarantees in case of emergencies.

Indexmedica
Digital small X-Ray during the whole treatment
Free
Panoramic X-Ray
Free
Local anesthetic
Free
White filling
€66.00
Teeth whitening home
€169.00
Teeth whitening office (BEYOND)
€199.00
Inlay
€237.00
Crown (Metal-based porcelain)
€259.00
Crown (Full ceramic)
€397.00
Root canal treatment (for one canal)
€89.00
Ceramic Veneer
€399.00
Simple extraction
€76.00
Temporary acrylic denture
€339.00
Frame denture
€599.00
Titanium Implant (screw) from
€465.00
Project Smile
Implant System:
Cortex Classix Implant (titanium post) – 10 year guarantee
€570.00
Alpha-Bio Tec NEO Implant (titanium post) – Lifetime guarantee
€627.00
Straumann Roxolid SLA Implant (titanium post) – Lifetime guarantee
€730.00
Abutments:
Cortex Classix titanium abutment (standard implant connector)
€171.00
Alpha-Bio Tec titanium abutment (standard implant connector)
€228.00
Straumann titanium abutment (standard implant connector)
€342.00
Individually designed abutment (customized implant connector)
€342.00
Crowns:
Porcelain-Fused-to-noble-Metal crown
€228.00
Zirconia full ceramic (non-metal based) crown
€365.00
Temporary fixed composite crown (fabricated by a dental technician)
€68.00
Porcelain veneer
€365.00
Ceramic inlay / onlay / overlay
€319.00
Dentures (removable):
Full denture
€342.00
Partial denture
€228.00
Frame partial denture (cast partial denture / cobalt chrome)
€456.00
DENTAL BRIDGE (joined crowns)
No. of teeth X price of a crown
Nightguard (occlusal splint)
€114.00
To wrap it all up
Flying to another country to make your dream smile come true involves some risks. However, just because dental clinics are located outside of your local area doesn't make them unsafe or low-quality. A big list of things determines dental treatments and surgeries prices. So procedures that are very expensive in the United Kingdom, the United States, Canada, and Europe, can be done for a fraction of the price in Turkey, Poland, Hungary, and Mexico. We aim to deliver you our accumulated knowledge of working as a middle man between dental clinics and international patients. Moreover, we will gladly answer the most frequently asked questions in the most transparent way. That way you will be able to make the most rational decision. 

Turkey, Poland, Hungary, and Mexico are the most popular destinations for dental treatments with international accreditations and certificates, modern technologies and high-quality materials.

If there is anything we didn't cover in this article regarding cheap dental implants, please contact us directly. We will be more than happy to assist.