Ultimate Guide to Dental implants
Are you considering getting dental implants to restore or improve your smile? Since teeth, aesthetics play such a major role in our self-esteem, dental implants are one of the most popular procedures. In this guide, we'll walk you through everything you need to know about dental implants. Including types of dental implants, materials, cost, patients' dental journey and how you can save money.
Often when you talk with dental clinics' representatives they tend to provide asymmetric information and incline you to choose their services. Dental Guide Turkey is an independent website, where we don't take anybody's' sides and simply tell you all the hidden truth.
We are here to provide you with all the information you need to understand whether teeth implants are the right option for you and what drawbacks you need to prepare for. Let's start! 
What is a dental implant?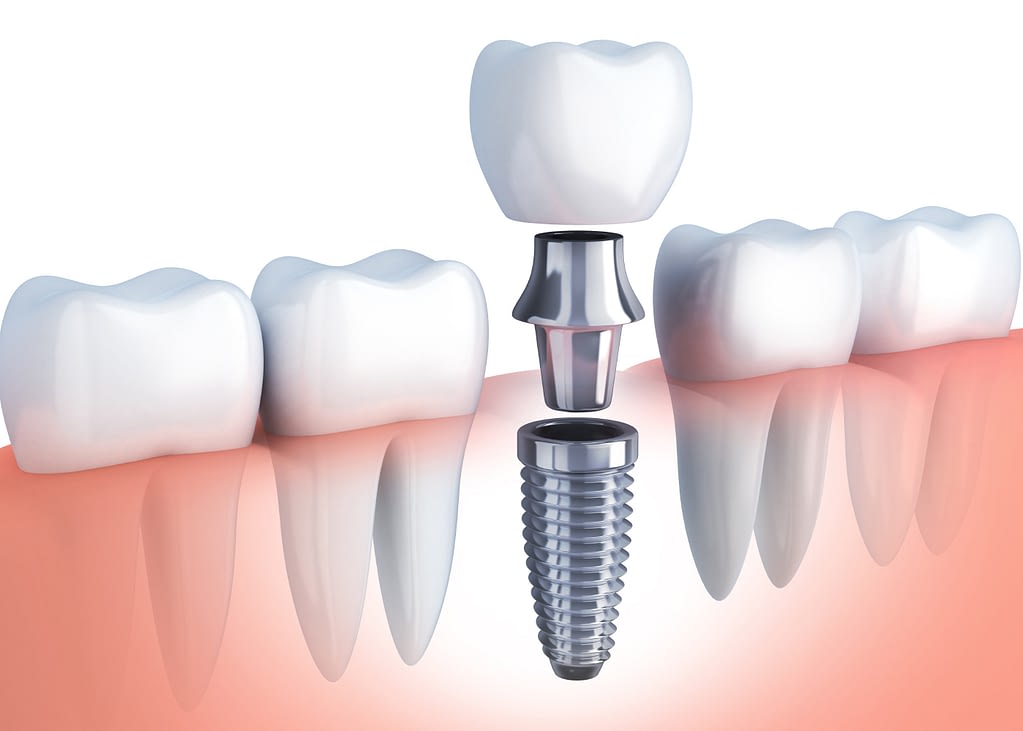 A dental implant is a three-component structure that works as an artificial tooth with a root that is surgically inserted into the jawbone. It includes a titanium screw, on which abutment and crown are attached.
Dental implants – the best option to restore lost teeth. They not only completely restore the functionality of the tooth without harming neighboring teeth, but also look aesthetic and real.
The first dental implantation took place in 1965 in Sweden. Ever since then companies and dentists have been successfully improving technologies and materials making dental implants safe and available all over the world. 
Dental implants usually serve at least 10–20 years. The durability depends on the patient's aftercare, the state of health, the quality of the materials and dental surgeons' level of expertise. Also, the implants replacing the front teeth experience less chewing load than the chewing teeth implants and therefore last longer.
Do dental implants suit everybody?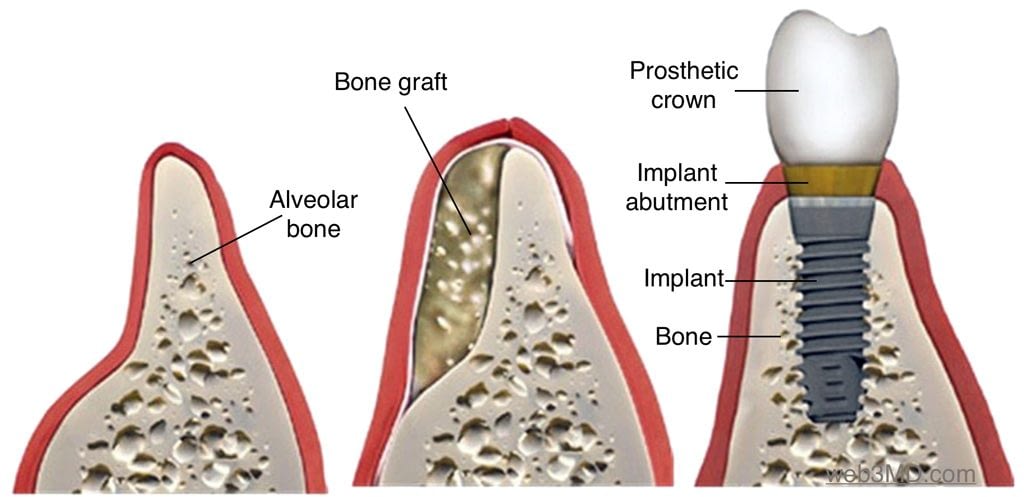 Unfortunately not. In cases when patients who don't have a strong jaw to support the titanium screw or healthy gums are not suitable for dental implants.
However, various treatments and procedures can make you a suitable candidate. For example, if your jawbone isn't able to support dental implants, bone augmentation, sinus lift, ridge expansion can be used to rebuild and restore it. The additional procedure can be crucial to some patients because dental implants require a sturdy foundation for implant-supported teeth.
Dental implants materials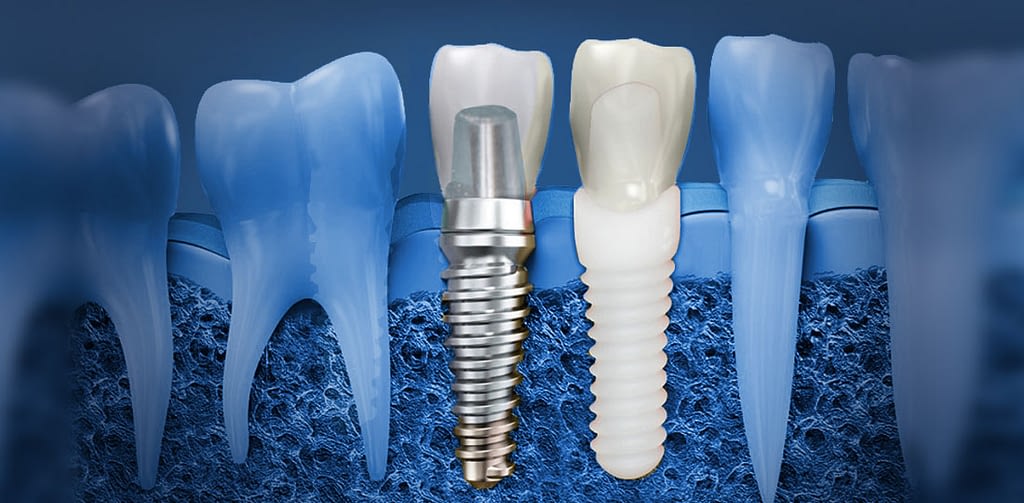 Titanium is a commonly used material that many dental surgeons consider the best dental implant. The beauty of titanium implants is not only in its strength but also because it is biocompatible with your jawbone. This means that your natural bone will naturally grow around it over time. 
Why choose titanium?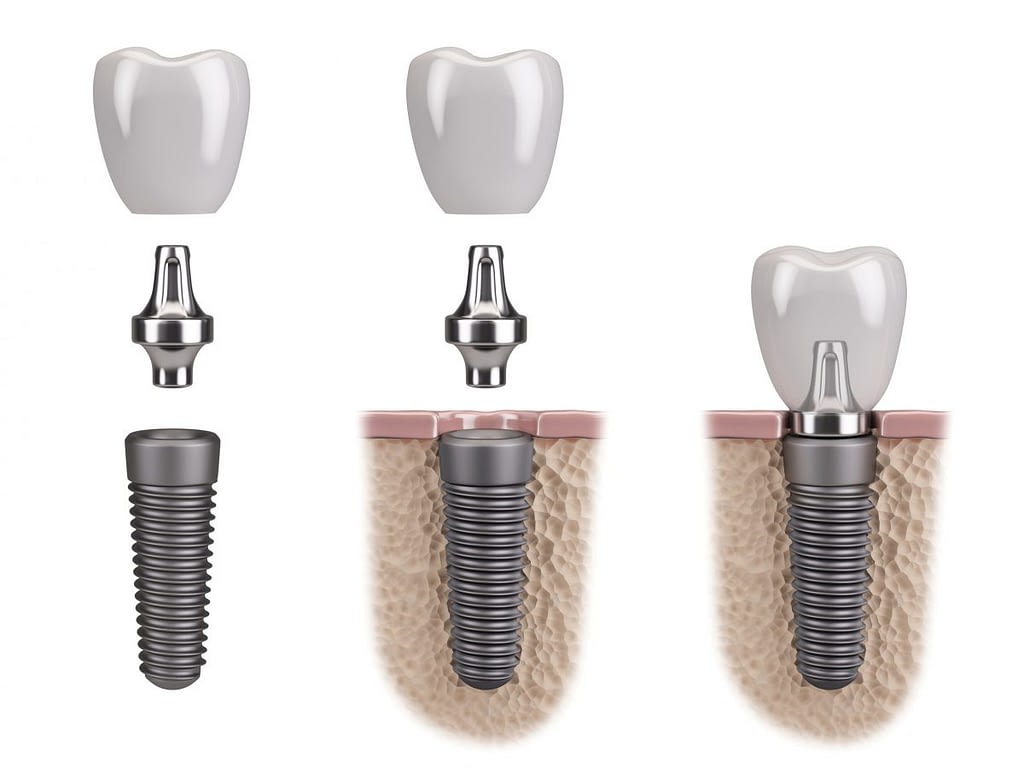 Titanium has the highest anti-corrosion properties.
Titanium is biologically compatible with our bodies.
Titanium has the characteristics closest to bone tissue.
Screws come in different shapes, sizes and materials. The features and durability of dental implants thus greatly vary.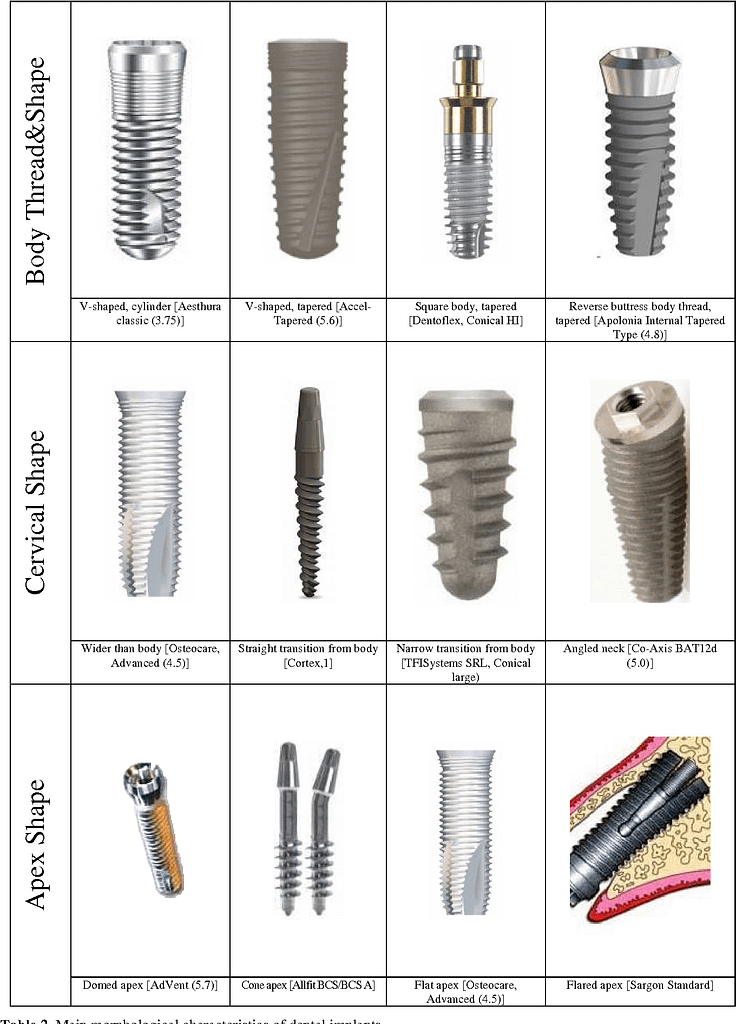 Technically titanium in its pure form is too soft. Thus, when we say titanium implants we mean various alloys. Thus not all titanium dental implants are the same.
Recently, the fact that there is a very small percentage of people who are allergic to titanium plants led to the development of zirconia implants. It is from a family of ceramics materials with traces of metal. 
At this point, you are probably wondering which one is the better option for you. Many dentists prefer titanium implants. Zirconia implants were developed much later. This is the reason specialists have studied and researched it for a lesser amount of time. Titanium implants over decades show positive results in safety, effectiveness, and longevity parameters. 
The structure of titanium and zirconium implants vary greatly, too. Titanium implants come in two parts: the implants and abutments. It gives dentists flexibility to adjust the position of the crown. Zirconium implants come in one piece with abutments together.
And usually, titanium implants cost less than zirconia.
Usually, zirconia is the choice when a patient has allergies to some of the metals in the titanium alloy. We recommend you to talk to your dentists regarding implants' materials. 
As for crowns, the list of materials from which they are made today is very wide. The most common options are zirconium, porcelain, e.max, and Vita superiority. The price ranges and depends on factors such as aesthetics and durability. Usually, with the right dental care, a high-quality crown can serve you for decades. Dental clinics' guarantees cover 15-20 years. 
There are many manufacturers of dental implants in the market who are responsible for the quality of their products.
Premium, highest quality and most expensive dental implants are produced by Nobel Biocare (Switzerland/USA), Straumann (Switzerland), Astra Tech (Sweden/USA).
Manufacturers of the second tier, producing goods at more affordable prices, but practically not inferior in quality to the leaders, are Xive (Germany – USA), Ankylos (Germany – USA), Impro (Germany), Biohorizons (USA), Biomed (Switzerland), Osstem (South Korea).
Among budget systems, Israeli and Turkish manufacturers have proven themselves: Alpha Bio (Israel), Evoss (Turkey), MIS (Israel).
Dental crown materials
E.max
E.max Laminate Veneers consist of a single block of lithium ceramics (a top grade material) that gives veneers an appealing translucent color combined with durability and extra strength. 
That translucent color makes it possible to match your natural teeth. For example, if you require a single or only a few veneers to restore a chipped tooth or stained teeth, it is possible to almost perfectly mimic your natural teeth. Nobody will be able to spot the difference between a veneer and your natural teeth. Or if you would like to have a bright Hollywood smile Emax has varieties of blinding colors to choose from.
Also, Emax veneers are one of the strongest veneer material, therefore it is long-lasting and regardless of things are very unlikely to crack or discolor.
Zirconium
Zirconia veneers are made out of zirconia oxide. It is proven to be one of the most durable materials for veneers, more durable in comparison to E.max veneers. However, they are a lot harder to match to your natural teeth and tend to wear off over time. Some patients prefer it because of the unbeatable strength and long-lasting effect. Usually, zirconia veneers are combines with porcelain finish to make it more appealing and durable.
Vita Suprinity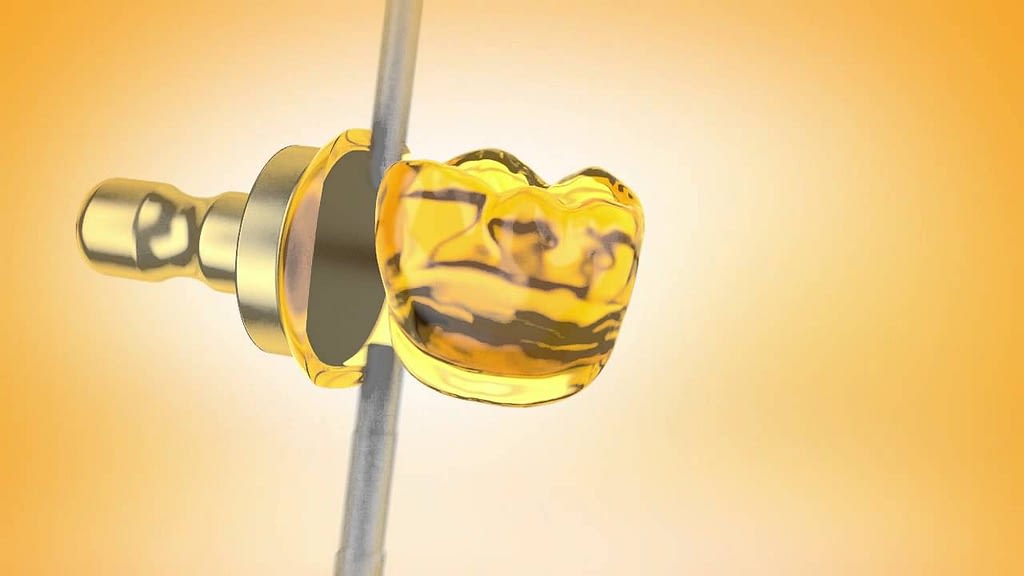 Exclusive to only a few dental clinics Vita Suprinity is a new generation of Veneer material. It is an innovative process of manufacturing a new glass-ceramic enriched with 10% of Zirconium.
The zirconia reinforced lithium silicate ceramics has an appealing E.max translucency that gives its natural-looking finish and durability. Vita Suprinity veneers are strong, long-lasting and unlikely to crack in comparison to other types of veneers.
The dental implants success rate
As a rule, after implantation of a dental implant into the bone, 3-6 months should pass, and only after this time crowns are placed on the titanium rods. Bone and implant fuse completely in about six months.
Modern dentistry has achieved a high dental implants success rate 95-97%. Nevertheless, the rejection of implants sometimes occurs.
Among the reasons:
Systemic diseases of the patient (AIDS, HIV, diabetes, hypertension)
Installation of low-quality implants
Non-compliance with doctor's recommendations after implantation (excessive load of the implant, poor oral hygiene, smoking)
Inexperienced prosthodontist
What is the process?
Implant dentistry involves several stages and is a serious dental surgery. Note that general dentists can't perform the dental implantation. Only dentists with extensive, additional training are capable to do the job. They are oral surgeons, periodontists, or prosthodontists. 
The usual process includes 5 stages:
Preparation
Placing dental screw
Installing abutment
Fitting crown
Recovery and aftercare
Preparation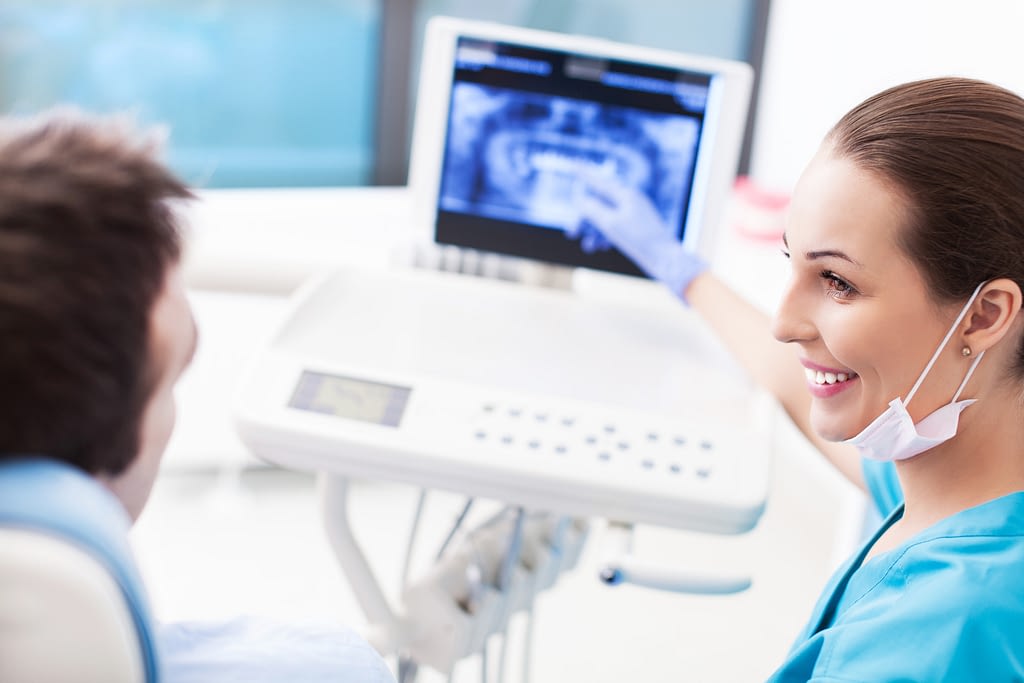 As we already mentioned above, dental implants require strong bone and healthy gums. Thus, the first step in preparation involves a meticulous examination. Your dentist will review the nerves, sinuses, and bone structure. X-ray or computer tomography scan are two options. 
Usually, if a patient has healthy gums and bone, the preparation stage is fast and easy. In case of some minor issues with gums, your dentist will prescribe small treatments before the surgery itself. 
Complications occur to patients with a low bone structure or damaged jawbone. These cases require a bone graft to strengthen the jaw. The surgeon removes a piece of bone from another part of the body and inserts it into your jaw.
Warning! Bone grafting postpones dental implants installation anywhere from 3 months to a year before the bone fully heals.
Tooth extractions also postpone dental implants. Sometimes patients have damage or decaying with their teeth, which might result in having only a small part of a natural tooth. You'll usually have to wait a couple of months before the dental implant screw can be placed. Sometimes it is possible to insert the implant of the same day. But these kinds of treatments require consultation with the dental clinic. 
Placement of the dental implant
Usually local anesthesia is necessary for the placement of dental implants.
The process consists of 3 steps:
The incision in the gum to expose the bone
Drill hole for a tooth implant
Screw implant into a hole
Placement of dental implants is the most important step and the most difficult procedure with zero tolerance to mistakes. The success rate for dental implants highly depends on the prosthodontists' level of expertise. Don't hesitate to ask how many implants the surgeon has successfully installed!
After screwing the implant, the surgeon stitches the gum. This prevents the area from infections and debris. 
The healing (osseointegration) might take from 4 to 6 months. During this period implants are going to fuse with your natural bone. Thus implant quality plays a crucial role here. The more biocompatible and better the quality of the implant, the better it fuses with your jawbone.
Installing the abutment
After a 6-month dentist installs the abutment. It is an intermediary component that protrudes from the gum and connects a crown to the implant.
Under local anesthesia, during the session, your gum will be opened again to place the abutment. After that, the gum is closed around it.
The material for abutments is usually metal or zirconium. In general, the better and more durable is the materials, the more expensive it is. Even zirconium has different brands, that manufacture zirconium abutments in different quality. 
Because abutments are metallic stumps poling out your teeth, you will be offered a temporary crown, denture or bridge to while the gum tissue around abutments heals.
The usual process of installing the abutment and healing gum around it takes around 2 weeks.
Fitting the crown
The crown is the tip of the iceberg. It is the part that is visible and is an alternative to the lost tooth.
With the help of modern technologies crown has become a strong alternative to natural teeth, which keep the functionality authentic and similar to natural teeth.
Moreover, in dental clinics' laboratories, the crown can be matched to the surrounding teeth mimicking your real teeth color.
The process usually takes up to a week.
Dental implants recovery and what to expect
Healing takes time. During each procedure, you won't experience any pain. However, it might be uncomfortable during recovery time.
Swollen gums and face
Bruises on gum and face
Pain
Slight bleeding
The symptoms of slight pain and swelling after recovery are normal. However, you can avoid the symptoms with the help of treatments and pain killers that your dentist will prescribe after each stage. Sometimes patients also need antibiotics to avoid unwanted infections. 
During each healing stage, aftercare is crucial. Avoid hard, chewy food, follow treatments, and eat on the opposite side of your mouth. It won't be forever.
Once the dental implants heal completely, you'll be able to "use" it like any other natural teeth. (Following the common sense, of course. Whatever you would do to protect your natural teeth applies to crowns as well.)
Dental implants types
Since 1965 dental implants have immersively evolved into complex solutions. Each patient has unique conditions, which require different approaches. Thus dental implants come in different combinations, sizes, forms. Generally speaking there are two categories for implants: for 1-3 teeth and to more than 3 teeth replacements.

Teeth implants
In situations where only one implant needs to be replaced an individual crown is used. This is a very typical case, and we usually dental implants are associated with individual implants.
In this guide, we haven't covered one session implantation. This fastest implantation method (other variants of its name – express implantation, single-phase, Immediate Load, minimally invasive) means that dentures on the implants will not be installed in six months, but on the second or third day.

Dental bridges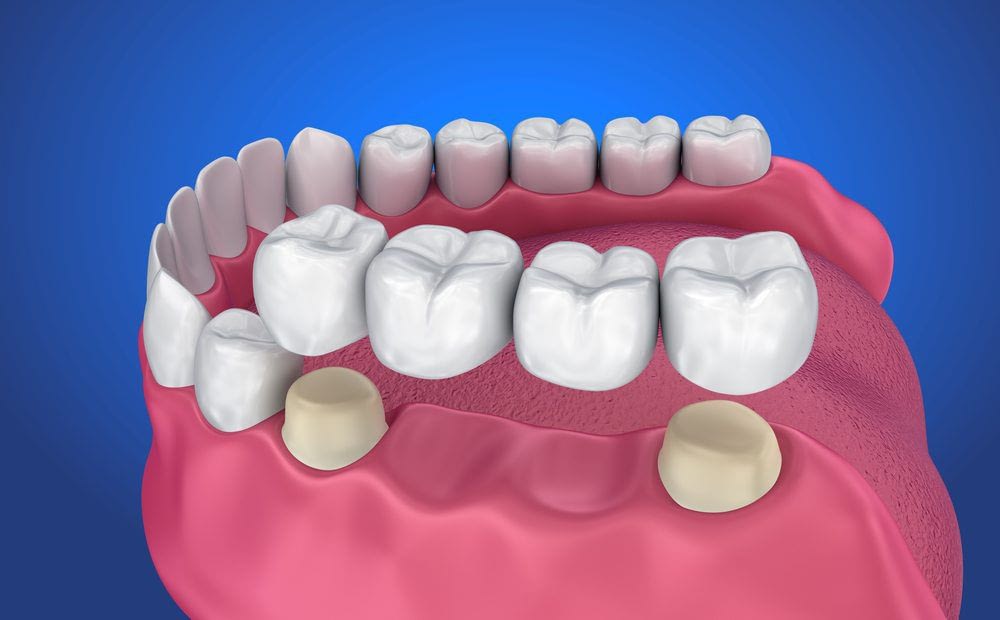 What to do if you are missing 2 or 3 teeth in a row? A denture is an ideal option in this case. Instead of replacing one implant for each missing tooth, two implants can support a row of 3-4 crowns fused together.

Full mouth dental implants
Patients with severe problems don't need individual implants for each tooth. A single implant is strong to support more than one crown.
All-on-3. The surgery is performed using only 3 implants. Nobel Biocare developed this technology. Applicable only to the lower jaw.
All-on-4. 4 implants: 2 in the frontal zone and 2 in the lateral. All-on-4 prosthetics are Nobel Biocare's patented technology.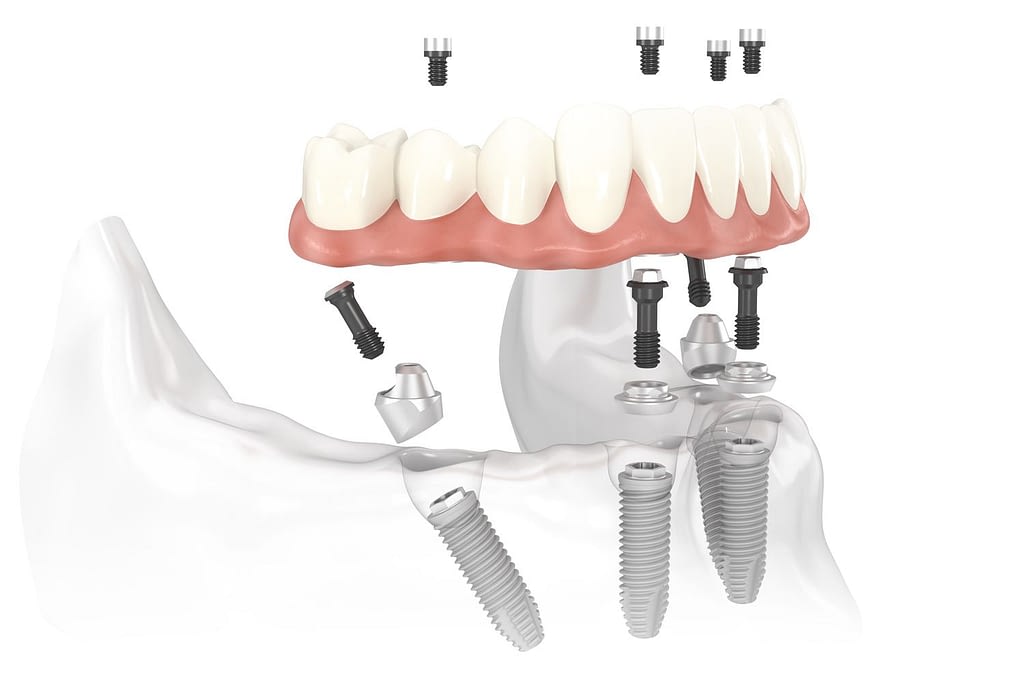 All-on-6. 6 implants are used: 2 in the anterior zone, 4 in the lateral. The prosthesis is fixed even more reliably, the load is distributed evenly. Implantation by this method is possible even with bone atrophy. 
Some of them are installed directly, the other part – at an angle. The doctor models the installation site using 3D technology on the basis of computed tomography, as well as the volume and quality of the bone. The increased number of implants improves prosthesis support, increases the load on the bone, making it work. Implantation of the implant is less traumatic than with classical implantation, it occurs without incisions, by puncture and screwing. Prosthetics can be started 3 days after the implant is installed.
Simultaneous after tooth extraction
The approach allows us to reduce the treatment time since, after tooth extraction, it is not necessary to wait for the restoration of bone tissue – the prosthesis is installed instantly. After tooth extraction, an implant is inserted into the hole and a temporary prosthesis is instantly fixed. A permanent crown is established after 4-6 months when the implant and bone tissue are fused.

Two-stage deferred load
This prosthesis protocol is the most common. Implantation takes place in two stages: first, the implant is installed, and after 3-4 months – the crown. This method is best suited when one tooth needs to be restored, and also if the front teeth are restored because this type of implantation is the most aesthetic.
Advantages and disadvantages
The obvious benefits of dental implants:
Restoring a tooth in its natural form – an implant prosthesis cannot be distinguished from a real tooth. If you need to restore the tooth in the smile zone, then installing an implant is the best solution.
Neighboring teeth are not exposed to deformation.
The jawbone does not lose chewing load and therefore does not atrophy.
In an aesthetic form, the gum is preserved, while removable dentures lead to its inflammation and pain.
You can even eat hard foods without fear of damaging the implant.
Long service life – at least 15–20 years.
Care for dental implants is the same as for the entire oral cavity.
The disadvantages of dental implants include the presence of individual contraindications and a fairly high cost of the procedure. Let's talk about the latter in more detail.
The cost of different types of implantation
No guide in the world can explain to you how much exactly you are going to spend at the dental clinic. However, here is a general overview of factors to consider.
Various factors influence the price:
1. The quality of the dental implant
2. Prosthetists and surgeons' professionalism level
3. The general level of equipment and customer care of a clinic
On top of that, your personal conditions and additional expenses determine the final price. Some patients have better teeth than others. For example, conditions of your gums, general oral health, jawbone strength, implants amounts, type of implants, upper jaw/lower jaw/front teeth, bone grafting or sinus lifting.
However, the most important factor that determines the price of dental services is the location. Patients from the UK, the USA, and Western Europe usually pay 50-70% more than in other countries.
Note that there is a difference between the quality of implants. And since dental implants are implanted permanently into your jawbone for more than 10-20 years, getting the cheapest implant is not the same as getting the cheapest clothes or furniture. It might cost you more in the long run.
The total dental implant cost per tooth varies from 700 to 2900 British pounds in the UK. In a bad case scenario, full dental implants cost up to 25000 Pounds.
Depending on your conditions, dental clinic's reputation and million other factors the price varies accordingly.
How to find out the exact price for dental implants?
No online consultation can tell you what it would cost to install dental implants without a consultation. It is the dentist who is able to tell you the exact price taking into the equation the price for additional procedures & treatments as well as additional expenses.
Let's break down the total price and what you should expect:
Consultation
X-rays
CT scan
The dental implant itself (implant, abutment, crown)
Cost for the procedure itself
In the case of the low jawbone, the sinus lift substantially increases the bottom line. In the UK the prices can vary from 200-2000 British Pounds.

Warning! Pay attention to the prices of additional services and treatments. Sometimes two clinics can have similar prices for dental implants, but one of them includes some services and the other one doesn't. X-ray, CT scans, a consultation can be triple expensive in one clinic than in another.
Travel extra miles to save money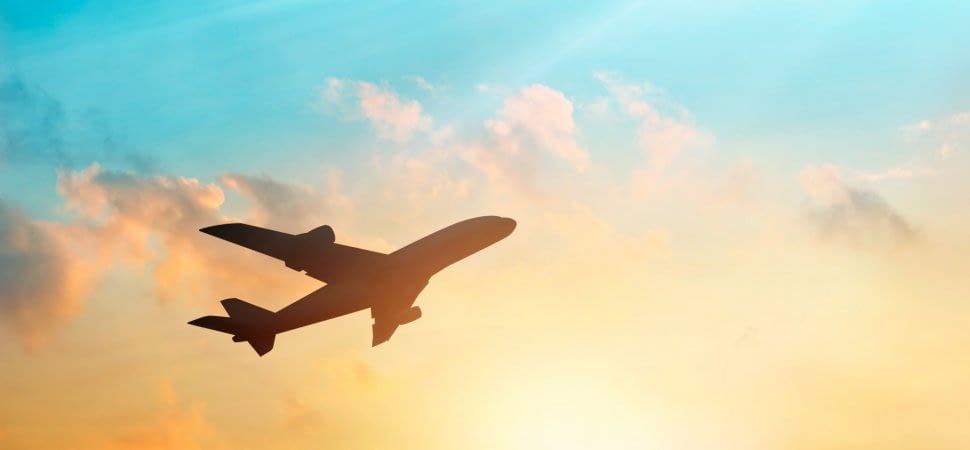 You are not the only one, who might find dental implants an expensive necessity. Unfortunately, many people from developed countries can't afford the procedure. So what to do?
The first option is to travel to nearby cities extra miles to save some money. Usually, prices in urban areas are more expensive than in the countryside. It might be worth to take a train and spend a couple of hours on the road, but save a couple of hundreds of pounds.
You can take a personal loan or credit card loan at your local bank.
Talk with your insurance company and ask about possibilities to cover dental expenses.
If the following options are available to you. However, still, the final price is out of your budget. It makes sense to over the horizon and travels even further.
Dental tourism is getting more popular each year. Thousands of dental patients are traveling to Hungary, Poland, Turkey, and Mexico to mix business with pleasure and finally achieve the smile of their dreams at a lower price point. How much cheaper? It depends on the destination, traveling expenses and a procedure you need. In general dental tourists save up to 50-70% on dental implants.
What is dental tourism?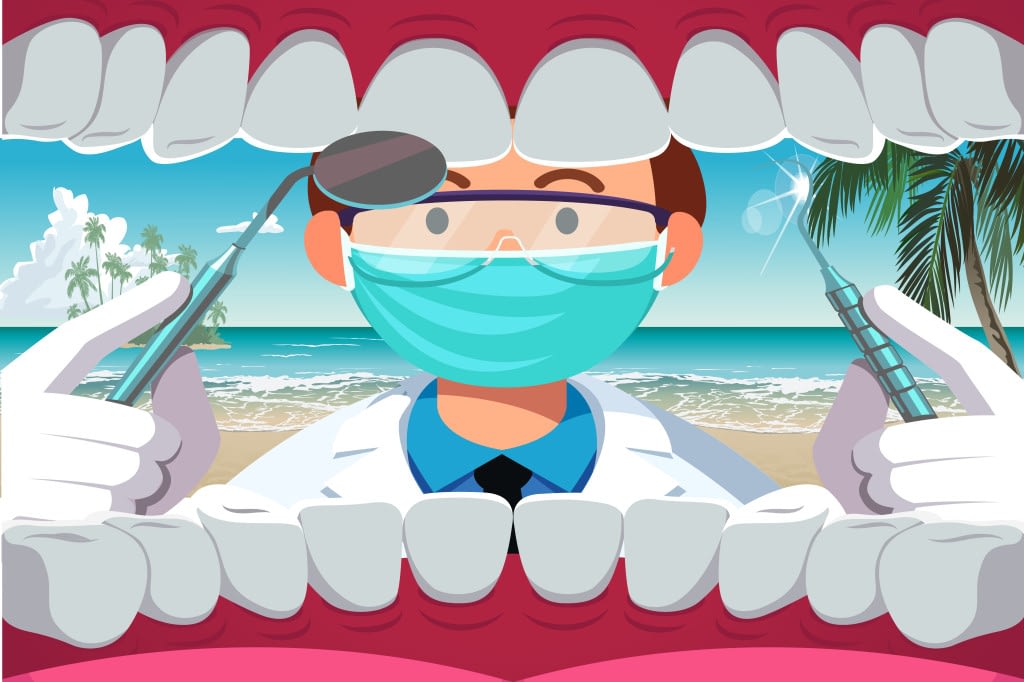 Dental tourism similar to "regular" tourism is traveling to another country or city to get your teeth done. People are usually motivated by cheaper prices for high-quality dental surgeries and treatments.
The biggest concern that stops people from going abroad is the quality of quality. Since dental implants abroad are cheap, does it mean that they are poorly made?
✨ At Dental Guide Turkey we have a separate article that explains 5 common myths about dental clinics in Turkey. Follow this link to find out more.
Dental tourism in Turkey is unsafe.
Medical schools in Turkey have lower standards.
Turkish dentists are using low-quality materials.
When you add up all of the flight and accommodation costs, it isn't that cheap.
It requires too much research to find the right clinic.
Why Turkish is your ultimate dental tourism destination?
Turkey is one of the most popular destinations for tourists in the world. Rich culture, architecture, and safety attracts people to visit Turkish cities Istanbul, Antalya, Ankara, and İzmir.
Even after all additional traveling cost expenses, flying to Turkey for dental implants saves you money. Especially if you need an entire smile makeover.
You can learn more about the most popular dental procedures in Turkey and find out is it worth it?
Dental tourists choose Turkey because of its superior service in the first-class clinics under a cheap price tag. Many clinics in Turkey are full-in-house facilities with laboratories, advanced equipment and experienced professionals under one roof. What does it mean? That everything from your first consultation, booking air flight tickets & accommodation, X-ray & CT scans, and even crown preparation is done all in one place. Thus, the dental clinic is capable to control the quality of every single step under their radar.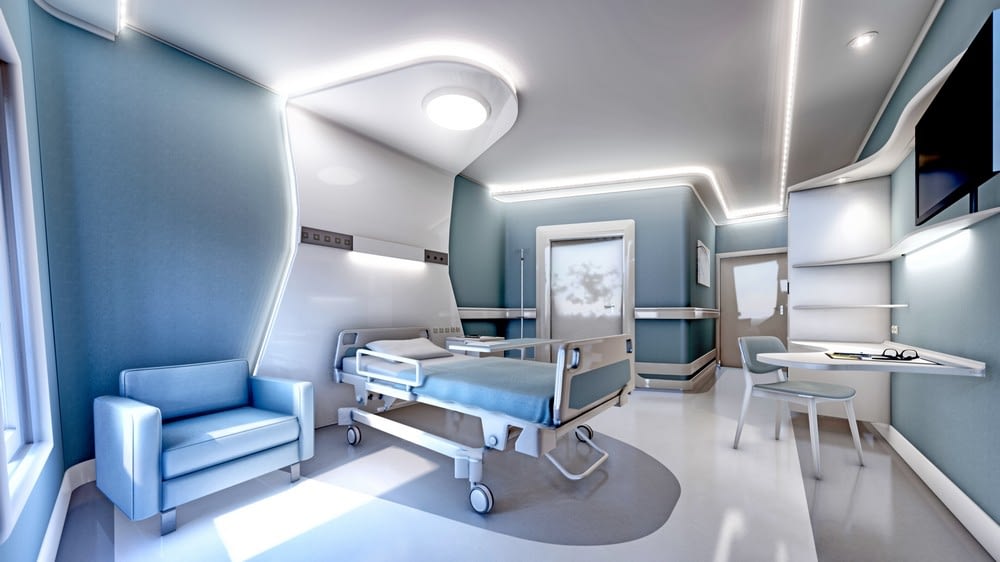 In comparison to your local dentists, who see only a limited amount of patients, dental clinics in Turkey may work up to 3 shifts a day. In these conditions typical dentists see more cases and conditions and gain expertise more than any clinic in London can even imagine.
Dental clinics in Turkey offer a wide range of treatments and procedures from teeth brightening to dental implants. Using the most advanced and modern technologies and materials. Earlier we've mentioned dental implants materials and differences. Dental clinics offer a wide variety of materials for different price points.
✨ Read more about How to choose a dental clinic in Turkey:
Certificated, Accreditation & Area of expertise
Before & After pictures
Cost
Location
Recommendations & Reviews
How to arrange overseas work?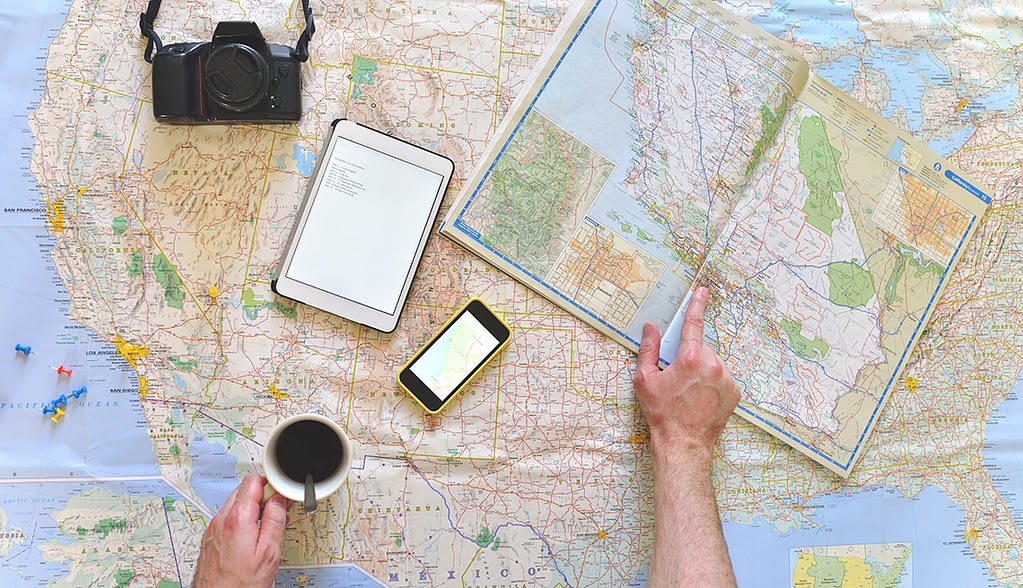 Arranging overseas dental work is easier than you might assume. First of all, dental clinics in Turkey have been operating with international clients for many years. Many of them even work only with international patients, thus have established a protocol of the process and have experience in assisting people from all parts of the world.
Clinics will assist you with transportation. They will not only pick you up from the airport but also take responsibility for transporting you to every dental appointment. Moreover, dental clinics in Turkey have partnership agreements with local 5-star hotels and spa resorts. So, your accommodation will also be taken care of.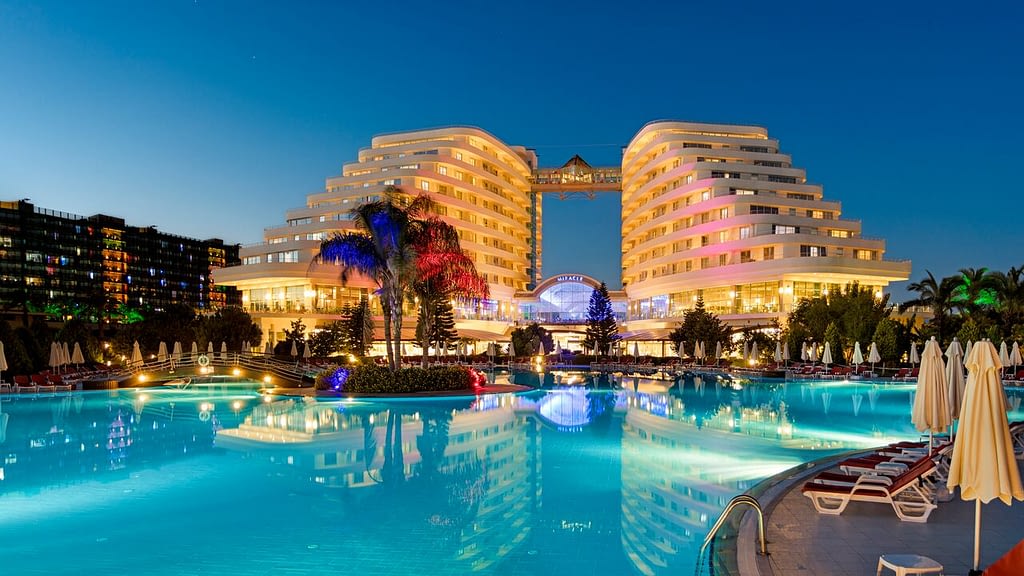 And since dental implants usually require a few trips back and forth, dental clinics will help you to plan your visit for every stage.
The competition in the market pushes clinics to improve dental patients' experience and make it as smooth as possible. Since 70% of clients choose a clinic due to their friends', colleagues' recommendations. Reputation thus plays a crucial role. Which is good news for you, since you will be treated like a king.
Potential risks and things you need to know about before visiting a dentist abroad
✨ Related article: All truth here: Risks of dental implants in Turkey
Getting dental implants is a serious surgery that involves several visits, procedures, treatments and a lot of your time and nerves. Once committing to the entire smile makeover the stakes are high and so is the final result.
As with any other surgery dental implant surgery involves some health risks. The probability of risks happening is rare. Only 2%. And when they do occur, they're usually minor and easily treated:
Infection at the implant site
Injury or damage to surrounding structures, such as other teeth or blood vessels
Nerve damage, which can cause pain, numbness or tingle in your natural teeth, gums, lips or chin
Sinus problems, when dental implants placed in the upper jaw protrude into one of your sinus cavities
Conclusion
A beautiful smile changes it all. A confident smile brings a difference to peoples' careers', relationships and well-being. However, even going abroad for dental implants is expensive and takes your time. Nobody can decide for you whether dental implants are worth it. Our aim with this guide was simply to educate you about potential risks, dental implants procedure and how you could have saved money. The more information you learn, the more you will be able to find the answer to yourself and answer those questions. Is it worth it?
Dental implants have lots of advantages and truly make a difference. However, before you hop on a bus or a plane to the dental clinic. We would want you to take a small step back. Re-read this guide, find more questions to ask and find a competitive price in your area.
✨ You might also find our guide to the best destinations for dental implants abroad helpful.
Also, if you have additional questions, feel free to contact us or leave a question down below.