5 Myths about Dental holiday in Turkey
Dental holiday in Turkey has become a thriving industry attracting patients from all over the world to getting their teeth done. Whether you want to straighten crowded teeth, replace a missing tooth, improve the appearance of your smile line professional – dentists in Turkey can help you to achieve the smile of your dreams with the help of modern technology and software.
The first-class clinics are located in the most developed cities such as Antalya, Istanbul, Izmir, and Ankara. Where dental tourists not only go through a smile makeover but also enjoy regular touristic activities, experience famous Turkish sites and eat incredible food. In this post I wrote about how to choose a city in Turkey for dental treatments.
More importantly, even with all the hidden costs involved with transportation, hotel, food expenses dental tourists still save up to 70%. For example, if you are looking for implants the average cost of one is £1800, and with abutment and standard crown, it costs £2500. However, you can have a standard titanium implant in Turkey for £450-500 including abutment.
Prices for dental treatments in Turkey
| | | |
| --- | --- | --- |
| Treatment | TR Price | UK Price |
| Dental Implants | £450 | £1800 |
| Temporary Dentures | £270 | £450 |
| Zirconium Crown | £160 | £650 |
| Laminate Veneers | £240 | £650 |
| Laser Whitening | £110 | £500 |
Price comparison of a dental clinic in Turkey and UK
However, let's face it. You're considering going to an unknown to your country to commit to a major change in your appearance by trusting a dentist you've never met. So, it is completely understandable to raise questions and concerns.

Most of the time when we are unfamiliar with a country the level of scepticism is high. So, there are a lot of myths associated with dental holiday in Turkey. And we are here to break down and discover the real truth.

Dental holiday in Turkey is unsafe. Wrong!
The overall crime rate in Turkey is low. Especially in the cities where first-class dental clinics are located. (However, the border with Syria is not recommended for touristic visits.)

It is common sense to follow tourists' safety rules and don't leave your backpack at a crowded place or don't walk during night hours in the neighbourhood you've never been to. Everything you would do to be safe in other cities like Barcelona, Paris or London applies to Turkish cities as well.

The majority of dental clinics are located in the best neighbourhoods and take responsibility for transportation and accommodation. So, you will always be assisted by somebody from a dental clinic or healthcare tourist agent.

Regarding the safety of the procedures themselves. Dentists and Surgeons are highly qualified and accomplish various training certificates, as well as at least 5 years of experience, out of which at least two years is executed/performed in a public or private hospital in Turkey. Dentists in Turkey specialize is the most comprehensive procedures such as porcelain crowns, veneers, and dental implants. They are using the most modern technology such as smile design software, in-clinic CAD/CAM milling machines, and soft tissue lasers, etc.

All dentists and surgeons are required to be registered with the Turkish Dental Association and speak at least basic English language. So you will always be able to communicate your concerns and ask questions directly regarding technology, implants quality, sterilization, etc.

Medical schools in Turkey have lower standards. Wrong!
The best and most popular universities for Dentistry are Istanbul Okan, Yeditepe and Hacettepe. All the universities in Turkey have proved their reputation and are fully accredited by international organizations.


For example, Yeditepe Faculty of Medicine received full accreditation from the Association of Evaluation and Accreditation of Medical Education Programs (UTEAK / TEPDAD). Also, the Yeditepe University Hospital was accredited with the entire system and its standards by the Joint Commission International (JCI), the most important leader of health standards in the world.

Moreover, dentists in Turkey must train for five years at one of the country's worldwide recognize schools of dentistry. After obtaining their DDS degree they may specialize with a further five years' education in the fields of orthodontics or prosthodontics.

The dental industry in Turkey maintains high standards also due to governmental regulations, that set specific rules for each dental clinic that offers treatments for international patients. Millions of tourists visit the country each year for dental holiday. Without compliance with governmental regulations for international health tourism, dental clinics and dentists have no right to operate.
Turkish dentist are using low-quality materials. Wrong!
A lot of factors determine the cost of dental treatments and surgeries. For example, governmental subsidies, taxes, insurance university costs, rent, salaries, cost of living, etc.
Dental universities in the United Kingdom starting from 20K up to 55K British pounds. Universities in Turkey are almost free and in comparison cost less than $500 a year. Thus, medical and dentistry students don't have student loans. Rent and cost of living are a lot cheaper than in London or Paris, thus allowing dental clinics in Turkey to offer their services for less.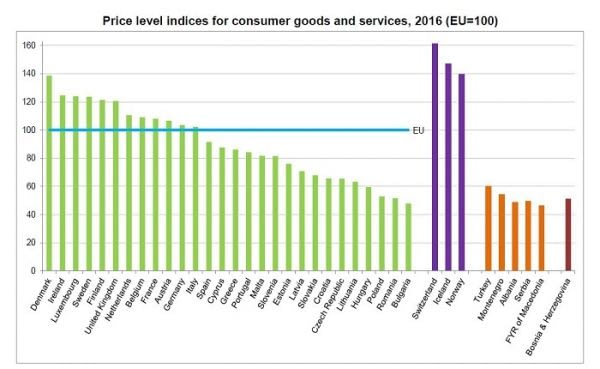 However, the same technology, software, types of equipment and materials that are used in the UK or Europe, are similarly used in Turkey. The competition in the market forces the Turkish clinic to always use the most advanced technologies and that their dentists have appropriate training and skills to use them.


Turkish dental clinics need to maintain high standards. The value of word-of-mouth referrals and positive online is the best way to compete with other dental holiday locations. So they got out of their way to exceed expectations.

Turkey relies on the tourism industry both the regular and medical. Thus there is a strong emphasis on customer service. Many clinics provide free pick-up from airport and free shuttle taxis to a clinic for every your appointment. Moreover, if you book with a tourist agency you can have everything taken care of – from flights to accommodation.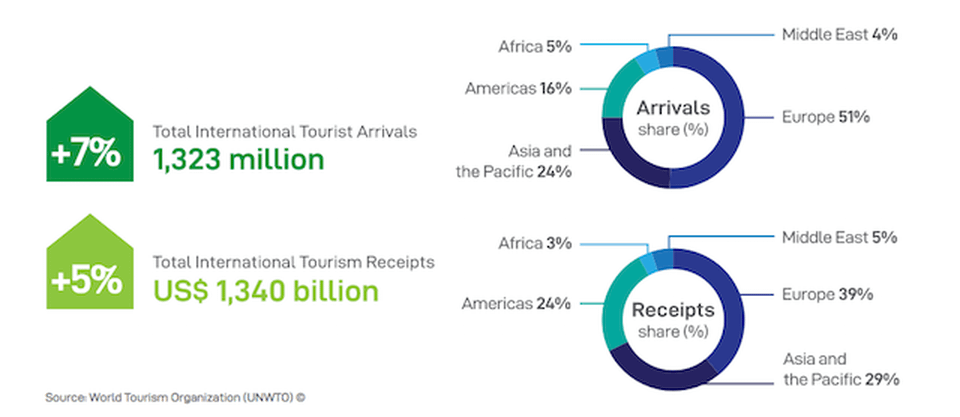 When you add up all of the flight and accommodation costs, isn't that cheap. Wrong!
Low prices for dental treatments in Turkey is the main driver for patients from the United Kingdom and Western European countries. In general, patients can save up to 50-70% in comparison to their local prices. Of course, flying to Turkey for a simple teeth whitening procedure won't justify the price. (This is why people from the United States and Canada prefer Mexico). However, the more comprehensive and costly is the treatment the more you can save. This is the reason why the majority of dental tourists fly to Turkey for dental implants.
However, patients can save money by visiting a dental clinic in Turkey for other treatments like veneers, teeth whitening, and even crowns, bridges and dentures. Simply put, if your teeth are in a bad state and the work you need seems unaffordable in your home country, dental holiday in Turkey could be your solution.

It requires too much research to find right clinic. Wrong!
There are two ways to plan your trip to Turkey. You can either contact directly a clinic and book directly or via a healthcare tourism agency.
The agency takes care of arranging everything for you. From flights, accommodation, transportation. They also assist you in finding a suitable clinic. And if you face any problems, they will back you up with whatever you need.
Involving a middle man means that you'll pay more than contacting directly. However, if you are happy with the price quoted for your package, it can be worth putting extra for the peaceful mind of knowing someone else is doing all the heavy lifting for you.
To wrap it all up
Turkey's dental industry is one of the most established and developed sectors in the Turkish economy. It attracts millions of dental tourists from all over the world giving patients the smiles of their dreams.

Yes, you are right about raising concerns about dental standards and the professional level of those clinics in Istanbul, Antalya, Izmir, and Ankara. However, as we talked dentists in Turkey are not only well trained using the most advanced technologies and methods. But also the overall customer service level is even more superior in comparison to your local clinics.