What Are The Symptoms of Oral Cancer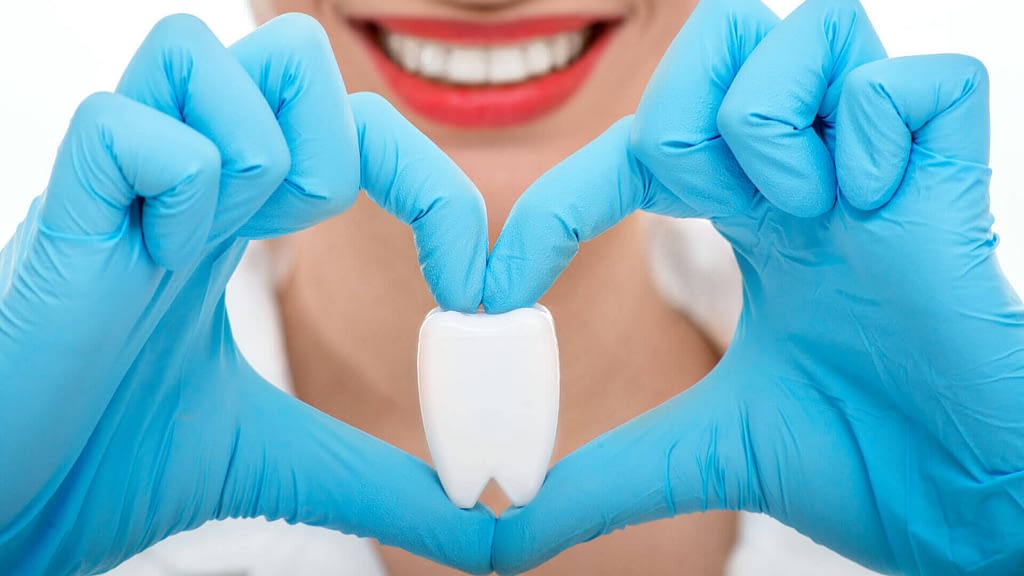 It is critical to recognize the early signs of oral cancer, in order to improve the chances of successful treatment. Make screening for these oral cancer symptoms a regular part of your oral health routine. Moreover, be ready to act promptly if the situation arises.
Looking for strange bumps and persistent pains in and around the mouth, lips, tongue, and throat is part of a healthy oral care regimen. The chances of being identified with oral cancer are slim. However, recognizing the signs and symptoms early might improve your chances of successful treatment.
The lips, tongue, and throat, as well as the salivary glands, pharynx, larynx, and sinuses, can all be affected by oral cancer. Your oral cavity can suffer a lot of wear and tear, from unintentionally biting your tongue to burning your mouth on that too-hot piece of pizza. These types of trauma, on the other hand, should normally heal in 7 to 14 days. Because early detection is critical in combating this disease, you should see your dentist right once if any of the symptoms listed below last longer than two weeks.
Have a feeling ofa lump in your throat or a distraction trapped in your throat.
Anywhere in or around your mouth or throat, sores, swellings, lumps, or thick patches.
Anywhere in your mouth, including your tongue, numbness, pain, or tenderness.
Areas in your mouth or lips that are red and white.
Hoarseness or a lingering sore throat.
What Are The Causes of Oral Cancer?
Although the specific etiology of oral cancer is unknown, some lifestyle factors can put someone at risk. Some of these factors are unavoidable. Because oral cancer takes years to grow, the majority of patients are over the age of 55. Others, on the other hand, are linked to human choices, and changing one's lifestyle can help reduce one's risk.
Tobacco is used by the majority of persons with oral malignancies. Furthermore, the risk increases with the length of time they have used it. Tobacco compounds, according to the ACS (American Cancer Society), can harm the cells that line your mouth and throat, and some can even harm cell DNA directly.
Throat and oral cancer can be caused by certain sexually transmitted infections. The majority of people with oral and throat HPV infections have no symptoms. Moreover, only a small fraction develop oral cancer. HPV16 is the kind linked to throat cancer.
According to the ACS, 7 out of 10 patients with oral cancer are heavy drinkers. The risk of acquiring oral cancer is up to 100 times higher for heavy drinkers and smokers than for non-drinkers and smokers.
Lip cancer is more likely in those who have been exposed to ultraviolet (UV) light for a long time. People who spend a lot of time outside should take precautions to keep their lips and other exposed skin safe.
Following a mouth cancer diagnosis, you may feel a range of feelings such as worry, anxiety, perplexity, and uncertainty. There is a lot of information to process, which can make you feel overwhelmed.
Consult your dentist about the various treatment choices available to you, as well as the potential side effects and risks, and benefits. Take your time – how active you want to be in treatment decisions is entirely up to you.
What Are The Treatments for Oral Cancer?
Self-examination of your mouth and throat is more difficult than it is for other regions of your body. To see the surfaces of your mouth, you'll need a mirror and suitable illumination. Even then, many areas won't be visible.
The good news is that your dentist and dental hygienist are qualified to do oral cancer screenings. These tests are rapid, painless, and critical for recognizing the disease in its early stages. Schedule an appointment with your dentist if you identify any of the early indicators of mouth cancer described above. He may use special lighting to visually scan the neck and inside of the mouth, an oral cancer screening gadget. Dental x-rays can also detect any potential for mouth cancer.
Assume that abnormal tissue has been discovered in your mouth. A biopsy may be performed in this scenario by surgically extracting all or part of the abnormal tissue and sending it to a pathologist for assessment. The pathologist will examine your oral tissue for malignant cells. Your dentist or dental specialist will create a treatment plan once you've received a definitive diagnosis. Surgery, radiation, or chemotherapy may be used, depending on the location and severity of cancer.
How to Prevent Oral Cancer?
When in doubt, seek prevention! To avoid tooth decay and gum disease, you should already perform daily dental hygiene.For example, brushing regularly with fluoride toothpaste, flossing daily, and limiting sweets. And by regulating certain lifestyle choices — smoking, alcohol use, and sun exposure, for instance — you can lower your risk of developing oral cancer. Finally, you know what to look for and schedule regular screenings with your dental hygienist. Moreover, you can detect oral cancer symptoms early and improve your chances of successful treatment.
Full smile makeover, teeth implants turkey, or crowns turkey with budget-friendly prices at Smile Team Turkey might also interest you!
You can read our previous blog article from https://dentalguideturkey.com/the-best-foods-for-an-oral-health/