How to choose the right dental clinic in Turkey
Choosing the right dental clinic and a dentist is as hard as finding the love of your life and marrying. After you sign papers and start the procedure it's not that easy to turn away. On top of that, dental tourists in Turkey also face additional risks. You are considering flying to an unknown country and trust the dentist's expertise you have never met. It makes sense to do your research and lower the risk of failure by choosing the best clinic for your needs. But where do you start? We'll walk you through the process in order to choose the right dental clinic in Turkey.
At Dental Guide Turkey we've seen hundreds of cases and gathered some expertise on understanding dental clinics in Turkey and which one would fit international patients' needs.
Essentially there are 5 factors you need to pay attention to. These are certificates & accreditation of both dental clinic and dentists, before & after pictures, price list, location, recommendations & reviews.
Certificates, Accreditation & Area of expertise

Some dental clinics in Turkey have internationally recognized certificates. Although, it simply means that the dental clinic is paying its annual membership fee. It also means that all the procedures and treatments in patient-oriented activities are performed followed by ISO 9001 quality system certifications' hygiene and technological requirements.
And ISO 9001 certification is indeed an "official acknowledgement of a clinician's commitment to stay up-to-date with new methods and techniques, and raising the standards of care."
Another significant advantage lies in the improvements in terms of the organization and management of the practice. A quality certification requires practice to have a specific organizational system in place.
Also, pay attention to dentists who work in the clinic. What are their areas of expertise and what training and certificates they've acquired? Overall, dentists also specialize in their areas like any other cardiologist or plastic surgeon. The areas of expertise include Aesthetic and Cosmetic Dentistry, Esthetic Dentistry, Anesthesiology, Pediatric Dentistry, Prosthodontics, Endodontics, Oral and Maxillofacial Surgery, Orthodontics, Restorative Dentistry, Prosthetics, and Periodontics.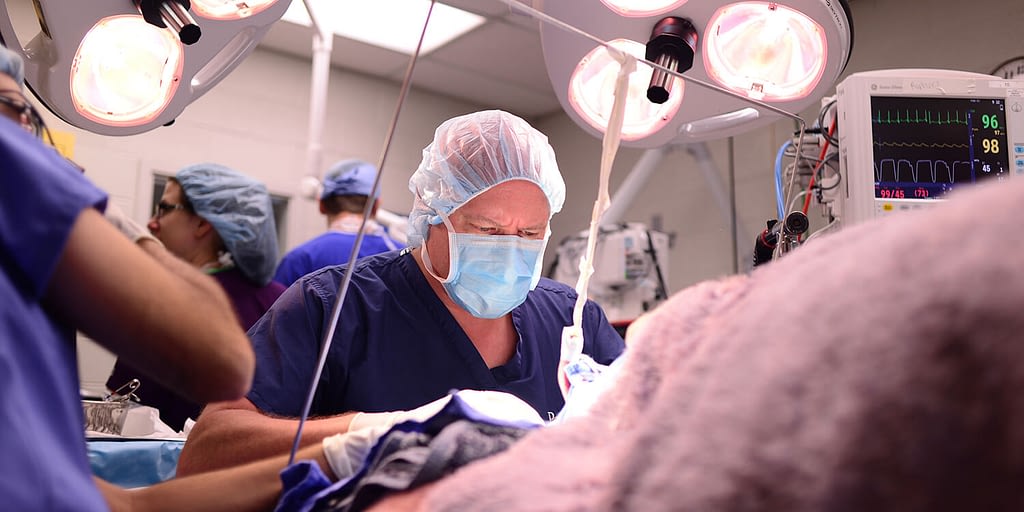 Another important checkpoint is key dental treatment metrics. How many times the dental implants, crowns or veneers does the clinic finishes per year and what is the success rate? A success rate higher than 97% is a good indicator. A reputable dental clinic gathers their statistical data and can easily answer the questions if you contact directly.
And lastly, in comparison to Mexico, the Turkish government strictly regulates the dental industry for international patients, so dentists can not operate and do procedures without at least 5 years of expertise. However, some dentists have been doing the procedure since almost forever for 30-40 years. Check out this factor as well before choosing your dentist.
Before and After pictures
Each dental clinic has a comprehensive portfolio of before & after photos. However, keep in mind that they are usually a representation of patients' desires and preferences. So, if you see an "After" photo you don't like – don't worry. Dentists usually recommend their suggestions. However, if a patient persists in certain things like keeping the tooth gap or choosing the whitest shade that looks artificial, it is not the dentists' fault. 🙂
Everything you see in "after" photos is a result of communication between patients and dentists. And sometimes instead of dialogue demanding patients become customers and turn the conversations into a monologue. Keep that in mind while judging.
Costs at a dental clinic in Turkey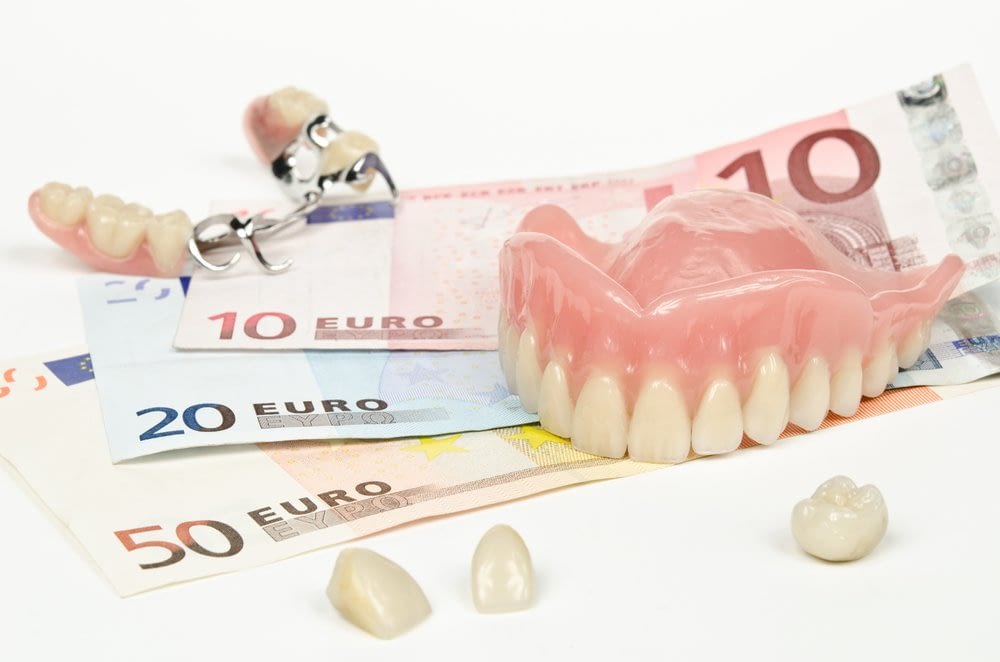 Dental implants and veneers are long-term investments that can serve you almost a lifetime. So, choosing a dental clinic because it is cheap… is not the best strategy.
The same misconception is in the opposite. If the dental clinic offers its services for the highest price it doesn't guarantee a 100% success.
Dentists usually present clear price lists of fees and payments for most dental procedures so it can help visitors make their health plans and their own decisions. Dentistry is one of the most complicated procedures to put a price tag on since many factors influence the total price check.
With the additional cost for transportation and accommodation, the price for implants is not the only cost point you need to consider. Sometimes weak jawline, infection or any other presence of defect add up to 15-20% more. It doesn't mean that dentists are trying to push unnecessary treatments.
Best locations to choose the right dental clinic in Turkey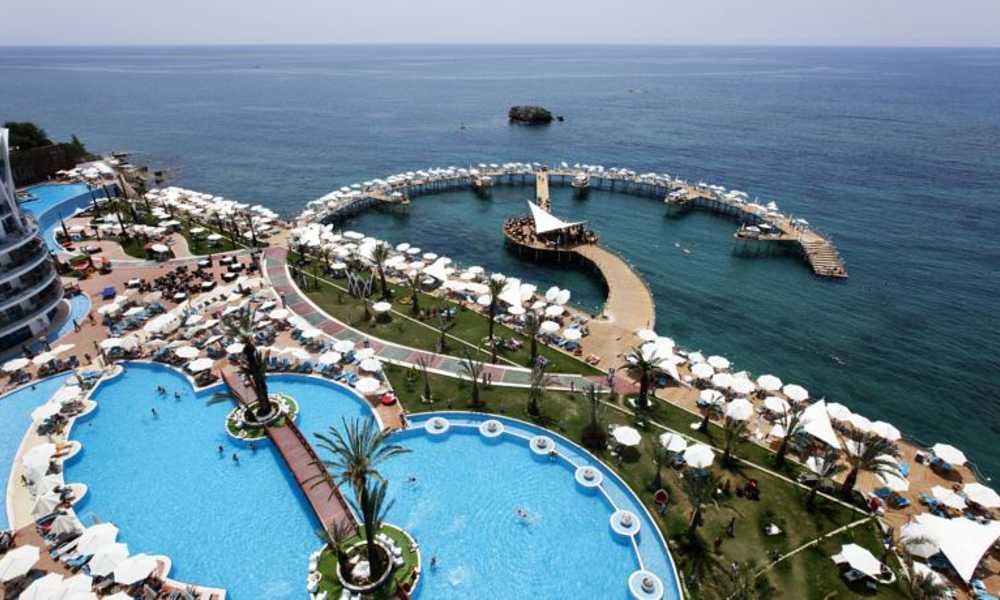 It takes less than 4 hours to fly from London to Istanbul, where the biggest of Turkey's airports are located. Izmir, Antalya, Ankara, and Istanbul welcome thousands, dental tourists, every year and this is where the best dental clinics are.
With beautiful historical sites, delicious cuisine and beaches dental tourists enjoy their vacation at the 5-star hotels, which are conveniently located close to dental clinics.
If you have already been to Istanbul and enjoyed Aya Sofia and Sultan Ahmed you can also head to Antalya with its Mediterranean climate and beaches.
Recommendations & Reviews

Check reviews and recommendations on third-party websites. Although reading reviews on the dental clinic's website gives some perspective of quality standards. However, you would probably discover mostly positive feedback. As some clinics might use bad techniques and pay people to leave fake feedback.
Also, keep in mind that usually people are motivated to leave feedback in extreme cases. Extremely happy or disappointed with the clinic people are more likely to leave a written or video feedback.
The most efficient way is to ask directly from patients or find a video review on Youtube. You could ask your dentists if it is possible to contact his/her previous patients and reach out to them personally to reveal the truth. Or there are many YouTubers and influencers, who have made dental implants or veneers in Turkey and have documented their experience.
To wrap it all up
With a proper checklist provided in this article, you can easily evaluate which clinic is the most suitable for your needs. Given that most of this information is available online it won't take much of your time. Also, don't hesitate to contact a clinic and ask questions directly to save your time. By doing it you also can check the level of customer support.
Overall, there are 5 important factors you need to know about to choose a dental clinic in Turkey. These are certificates & accreditation of both dental clinics and dentists, before & after pictures, cost, location, recommendations & reviews.