How do I choose my health tourism agency in Turkey?
Teeth are among the most important features of our face. Any harm to teeth may change someone's appearance drastically. Hence people tend to pay attention to the care of their teeth. Nowadays many people prefer dental and health tourism for many reasons. Turkey is one of the top ten locations for medical tourism in the globe. While there are different factors you should consider when choosing your health tourism agency in Turkey major factors to look for are prices, credibility, and location of the agency.
What is Health Tourism?
Traveling to receive medical treatment in specialized facilities while also participating in tourism programs is known as health tourism. In affluent countries, social security agencies and private insurance firms obtain low-cost healthcare services by forming package agreements with countries that are close by and provide high-quality medical services.
Health Tourism Agency in Turkey
Turkey is one of the favored countries for health tourism due to its competent human resources specializing in their disciplines, geographical structure, seasonal benefits, world-class technology, medical equipment, and the healthcare system.
The majority of healthcare services in Turkey are far less expensive than those in other European countries, the United States, and other countries. It is commonly recognized that accredited high standards of healthcare exist.
Main Reasons to Choose Turkey for a Health Tourism Agency
Turkey provides excellent service.
Offers procedures for affordable costs
Offers fast treatment
Has easy access
Having said that let's look at three major factors you should consider while choosing a health tourism agency in Turkey.
Price of the Procedures
The price might be considered an important aspect in people's daily life. Naturally, it is also an effective factor for people to consider when choosing a health tourism agency. Prices differ depending on the location and quality of the facility, surgeons' fees operating the procedures, and materials used. Turkey's main advantage is that you can save money when compared to other countries.
The Credibility of the Health Tourism Agency
Another aspect that should be paid attention to while choosing your health tourism agency in Turkey is the credibility of the agency. The health tourism agency you choose should be using modern techniques and technologies in order to provide the best treatments. An agency that provides lots of procedures might also be an indicator of the credibility of the agency. To choose the health tourism agency in Turkey it is a good idea to look at the experience of the agency and former patients.
Location of the Agency
The location of the agency also plays a role while choosing the right health tourism agency in Turkey. If the agency you choose be somewhere central where you can easily find places to stay and shop at your medical journey will get easier. Since many people, if they are interested in health tourism, prefer to combine their health procedures with a holiday. Thus a location like Antalya will work the best for those people.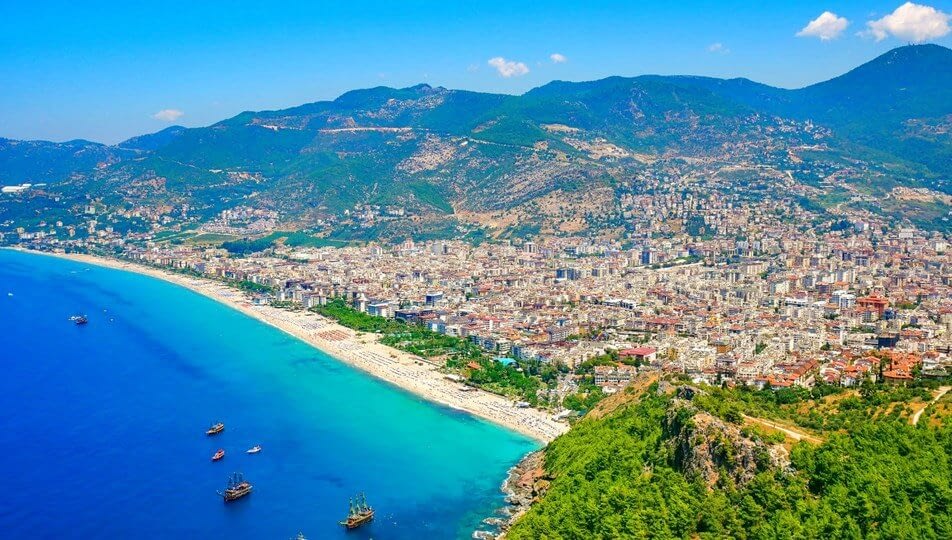 Smile Team Turkey
Smile Team Turkey will provide everything written above for their patients with dental problems. It is a dedicated facility with an experienced group of professionals based in Antalya, Turkey's beautiful Mediterranean coastal city. As Smile Team Turkey we offer the most up-to-date equipment to ensure that everyone can have a brilliant smile. There are many other benefits of choosing Smile Team Turkey as your health tourism agency such as;
It provides high-quality dental care at a reasonable cost in Turkey.
Smile Team Turkey has over 20 years of experience.
Hundreds of overseas patients have visited Smile Team Turkey over the years.
Despite its affordable prices, it continues to use cutting-edge technology and high-quality procedures.
It has many procedures from dental implants, dental veneers, dental crowns to smile makeovers, all on 4 procedures, and professional teeth whitening with laser.
And lastly, Smile Team offers a free consultation to its patients
Conclusion
Medical tourism agencies are businesses that specialize in making the process of receiving the therapy or surgery you desire easier. They handle details like access to clinics and specialists, travel, visas, lodging, and, in certain situations, sightseeing, and recreational activities. Choosing the right agency is as important as choosing the right treatment. There are various factors to look at while choosing the right tourism agency in Turkey. These include; the price, the quality and the credibility of the agency, and the location of the agency.
As Smile Team we are dedicated to dental perfection and only use the highest-quality materials from throughout the world. Our facility is located in Antalya, İstanbul. In Antalya, while getting a dental procedure you can also have a great holiday with the sun and the sea. Along with quality materials and a chance for a beautiful vacation, the prices are relatively affordable. Furthermore, our highly skilled and experienced dentists, surgeons, and staff all understand English, allowing you to openly converse during your consultation and treatment.