Which city in Turkey has the best dental clinics?
Turkey became one of the top destinations for dental tourism in the last few years. Patients from Europe are travelling thousands of miles to get affordable dental care combined with the holiday – so-called "dental holiday".
Many people who plan to get their teeth done in Turkey asking the same question. "Which city in Turkey has the best dental clinics?" The answer is: "doesn't matter". Dental centres in Turkey are very experienced due to the high volume of international patients and plus, their 80 million local population.
Istanbul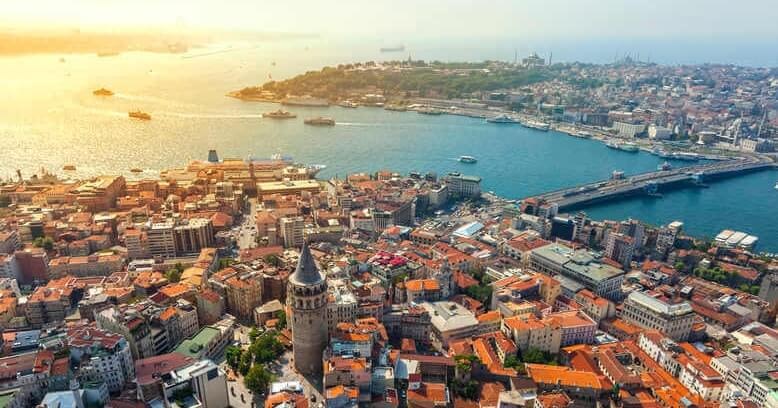 Istanbul is a beautiful megapolis which straddles Europe and Asia with unique Bosphorus. Mosques, palaces and castles reflect the cultural influences of many empires that once ruled there. You can find the best restaurants, doctors, shopping centres… the best of everything. With more than 15 million population, it's one of the most crowded cities in the world.
Prepare yourself for long waiting queues and traffic jams. Pay attention to book the hotel and clinic close to each other. Since the cost of living is higher in Istanbul, prices for dental treatments will be higher than in other cities.
Antalya

Antalya is the tourism capital of Turkey. Millions of tourists come here each year for an affordable holiday or 5-star ultra-luxury resorts. Beautiful nature, all-inclusive resorts and 8 months of warm climate makes Antalya indispensable holiday spot. Although it's a very popular destination, the city centre is not overcrowded since most of the resorts located in districts. If you book a dental clinic in Lara area, most likely the sea, shopping centres, restaurants and clinic will be in your walking distance from the hotel.
For the last few years, Antalya became a fast-growing destination for a dental holiday. You can meet hundreds of people on streets who came to get their teeth done. If you stay in a boutique hotel in the city centre, it will be probably full of dental patients from the UK. Most of the dental clinics are very experienced due to the high volume of international and local dental patients.
Muğla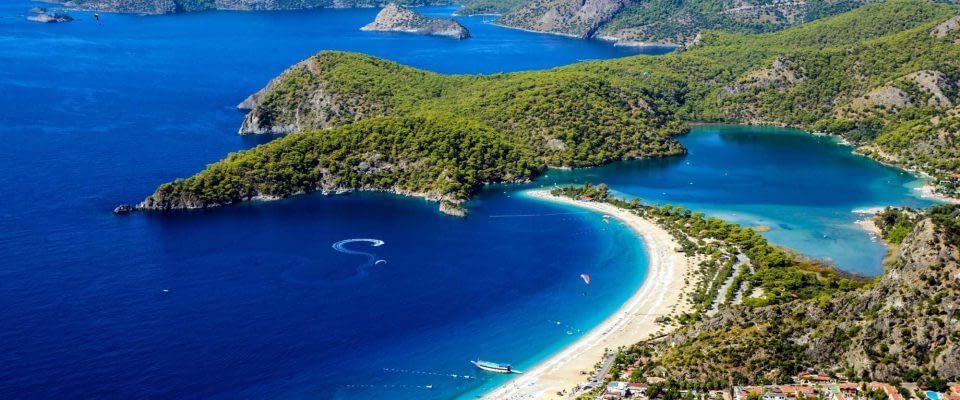 Maybe you never heard about Mugla before, but it's the province of famous districts like Dalaman, Fethiye, Marmaris and Bodrum. No doubt its the most beautiful city of Turkey. It's not developed as Istanbul or even Antalya in terms of infrastructure, medicine, tourism and other aspects. There are many notable dental clinics in Mugla but almost all of them are located in districts which are like small touristic villages. If you are planning to have some dental work and mostly enjoy nature, the districts of Mugla is a perfect choice for you. There is nothing to see in the city centre of Mugla so try to avoid it. Keep in mind that airports are located in Dalaman and Milas and it will take a few hours to reach your clinic or hotel.
Aydın
Aydin is the province of Didim and Kusadasi districts. The same story as Mugla. You should book your tickets to Izmir Airport or Milas Airport depending on which part of Aydin your will travel.
Other cities
There are other big cities in Turkey like Ankara, Izmir, Bursa which you can find good dentists as well. These clinics are working for local patients so in most cases they will not have English speaking staff.
To sum up; there are many options depending which type of vacation you want since you can find experienced dentists in any city in Turkey. As you are traveling to Turkey to save some money on dental care, you should pick destinations with cheap flight tickets. Istanbul or Antalya are the most popular destinations for dental holiday. Thousands of dental patients travelling there to get their teeth done. They all can't be wrong 😎
There is a global website called SkyScanner where you can find cheapest flight tickets to Turkey. If you are not sure if you should go to Turkey for dental treatments, here is an article about best locations worldwide for dental implants.